There's no one type of business today. Small businesses, in particular, come in a variety of sizes. Each small business is unique and has its own needs. This now often includes a need to support remote and hybrid work.
And so, in order to empower the evolution of your small business, we're excited to announce a couple new features from Meraki Go.
First, the Router Firewall Plus (GX50) now offers a range of capabilities with VPN – from client VPN to the newly launched site-to-site VPN. The GX50 also continues to deliver 500+ Mbps of firewall throughput for fast performance and reliable network connectivity.
In addition, you can now manage multiple locations under one company name with the Meraki Go app or web portal.
Below we share the latest updates from Meraki Go and how the Router Firewall Plus can support your growing business.
Single Site
Who you are: You have one company with one location
What the GX50 can give you: Client VPN
Client VPN allows users to connect to any network through a private encryption tunnel. That means you and your employees can securely access your business' resources from anywhere.
Even if you don't have remote workers, client VPN is important to ensuring your privacy while accessing the internet. With a Virtual Private Network, your true IP address is hidden which means you are able to browse the internet anonymously. Further, all of your data is encrypted and thus unreadable by others, so everything you do online is protected and private.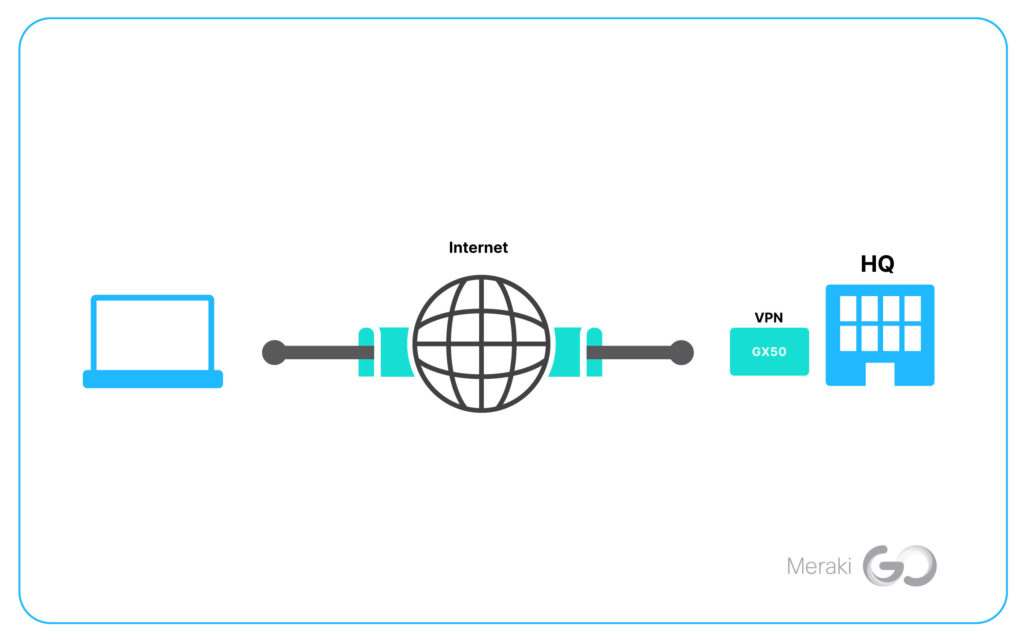 Multi-Site
Who you are: You have one company with multiple locations
What the GX50 can give you: Client VPN at any location that has the GX50
What's new: Meraki Go now allows you to use a single account to manage up to 5 different physical locations.
Though you still have the option to manage each location separately, you now also have the option to log in with one email address and manage devices at multiple sites under one company name.
You do not need a Router Firewall Plus in order to manage multiple sites. However, if you do have a GX50 at one of your locations, you have access to client VPN. And if you have the GX50 at multiple locations, you can take your business to the next level and enable site-to-site VPN.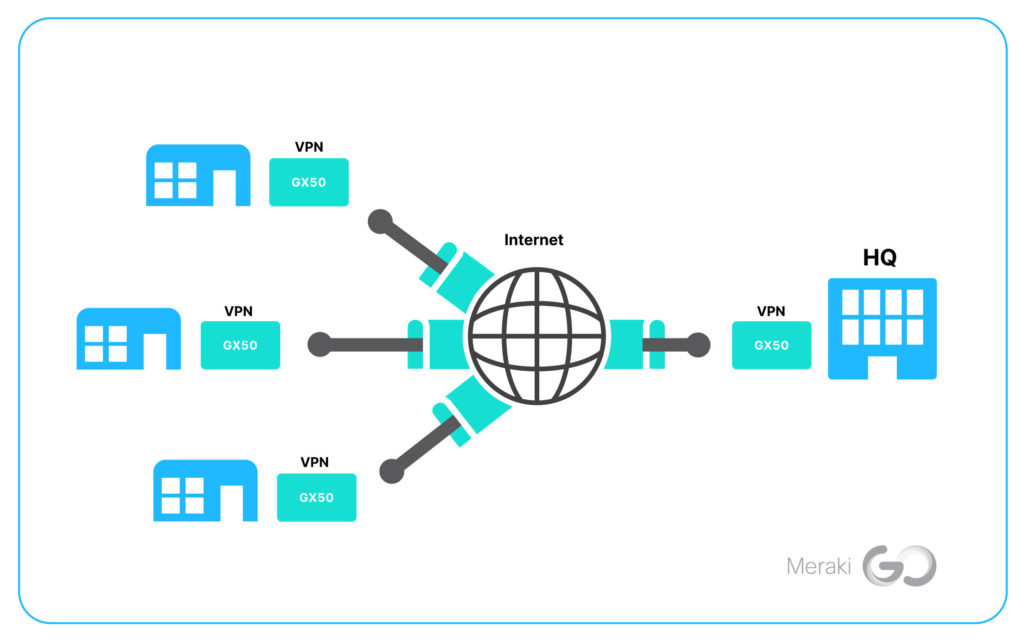 Site-to-Site VPN
Who you are: You have one company with multiple locations that need to share company resources
What the GX50 can give you: Site-to-site VPN
What's new: Employing a Router Firewall Plus at each one of your locations allows you to enable site-to-site VPN for the company. Site-to-site VPN creates a secure closed internal network that allows users at one location to access resources at another location. The various sites can all connect with one other, collaborate, and share information securely.
Ready to get started? Here's documentation on managing multiple sites with Meraki Go along with how to configure site-to-site VPN.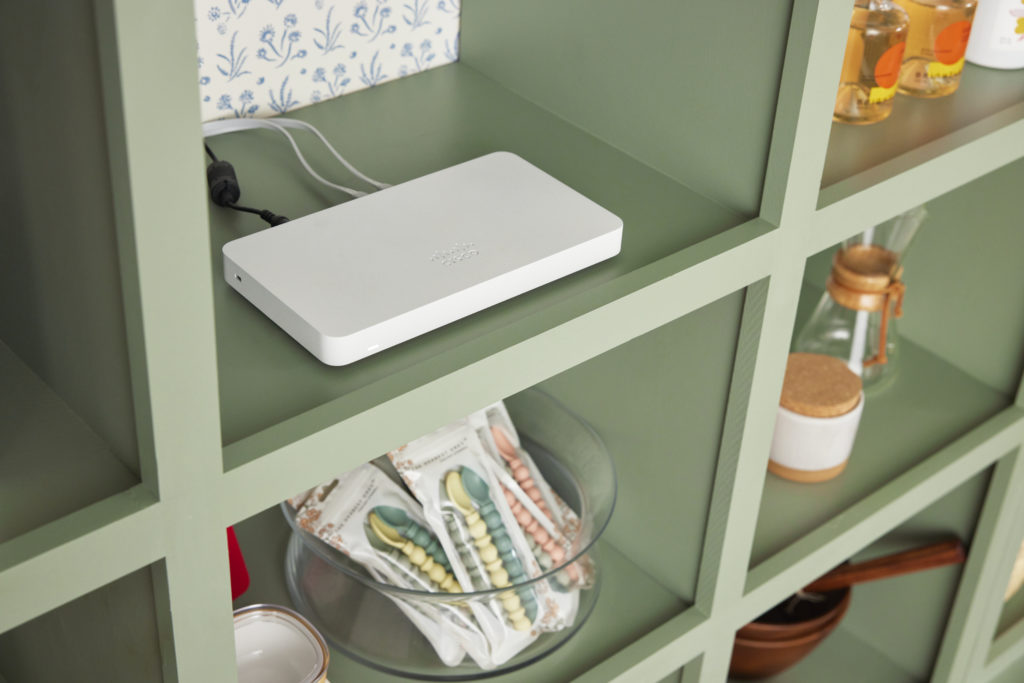 ---