The winter holidays are historically the time of year when businesses make quite a bit of their bottom line. In fact, according to the National Retail Federation (NRF), on average 19% of total sales are made during the months of November and December. This year retail sales through the holidays are projected to be at least $943 billion, more than double what it was 20 years ago.
Many small businesses believe they can't compete with bigger companies, but that's simply not true. Sure, you might not have the budget to buy as much advertising nor will you have an immense inventory. But it's in the differences that small businesses can actually find their strengths.
Read on to find ways for small businesses to optimize sales during the holiday season…and beyond.
Take advantage of the expanded "holidays"
Once upon a time, the holiday retail season started on November 1. Today shopping for the holidays stretches from October to January. Retailers have collectively decided that rather than focusing on one day – which tended to be Black Friday – the sales surrounding that day would begin weeks earlier. Shoppers have followed; Statista reports that over half of U.S. consumers already started their holiday shopping in October.
19% of total sales are made during the months of November and December

SOURCE: National Retail Federation
"Retailers have seen that consumers like to take some of the pressure off of having to complete all of their holiday shopping towards the end of the season," says Katherine Cullen, Senior Director of Industry and Consumer Insights for the National Retail Federation.
With consumer spending spread out over nearly three months, it actually levels the playing field a little for small businesses. No one has all of the consumers' attention. No single day has all of the consumers' attention. What shoppers are learning is that there's something on sale nearly every day through the Fall. This means your small business can capitalize on that and even create your own shopping holidays.
That said, you should still pay attention to the established retail holidays, especially Small Business Saturday since it's focused on you. The numbers speak for themselves. The chart below shows the millions of people who shopped in-person and online on these retail holidays in 2021.

Christmas Eve – another Saturday before Christmas – is also a day that experiences a spike in spending. The NRF is predicting a 6-8% spike in holiday spending overall in 2022, and that particular day will likely exceed that prediction due to the number of people who enjoy last minute shopping.
Keep in mind that opportunities stretch into January, too. It is yet another huge sale month because businesses get rid of extra inventory and shoppers buy whatever they didn't get during the holidays.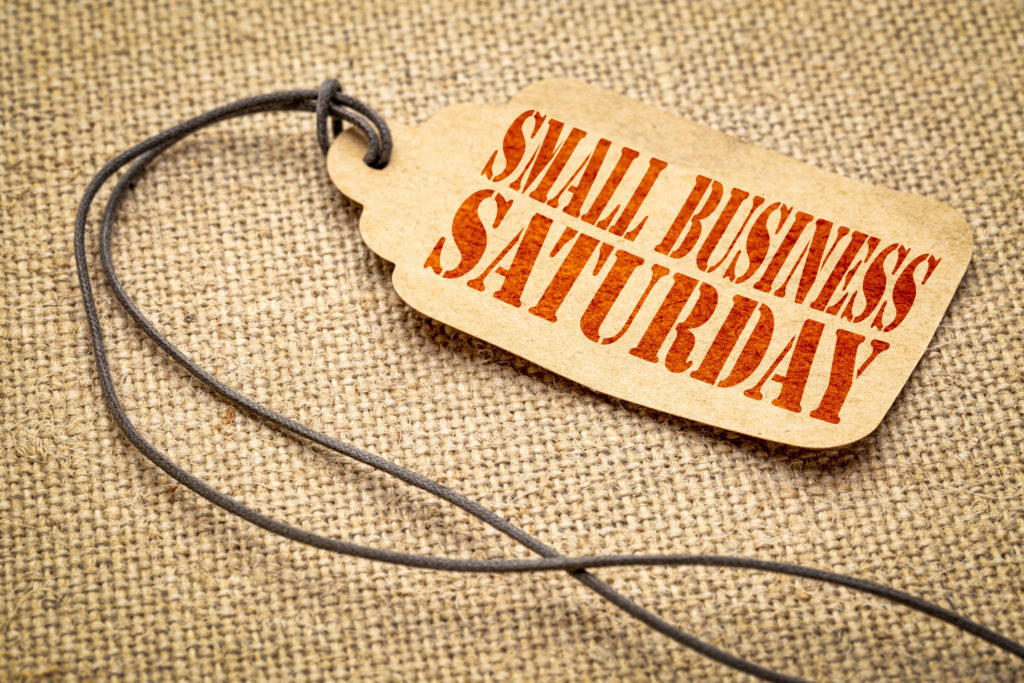 Offer something special
You may not be able to compete with bigger businesses on price or inventory, but you can beat them with unique products and giving customers a great experience.
"We focus on our community and our customer experience," Amy Chase, owner of the Crompton Collective, shared with Forbes. "We know that we can't compete with Amazon's prices. But you can't stroll around Amazon with a cup of … coffee [and] your dog on Sunday afternoon either."
Be sure to highlight gifts that are unique to your business. 73% of shoppers are drawn to local stores because they can find items that are simply not available from big retailers.
73% of people shop local to find items that aren't available at big retailers

SOURCE: American Express
One of the benefits of small businesses is how creative and nimble they can be. One suggestion from experts is to offer "bundles" of related products. USA Today gives the example of a store wrapping a couple Jane Austen books together with tea and a teacup. You can create bundles at your own business with different themes as well as different price points. It's both fun for the holidays and extremely effective with shoppers.
People crave the real connection they get when shopping local and love knowing they support their community when they do. According to a 2022 survey from American Express, two-thirds of consumers are engaged by the history and back stories of small businesses. Local businesses simply have an authenticity that can't be beat.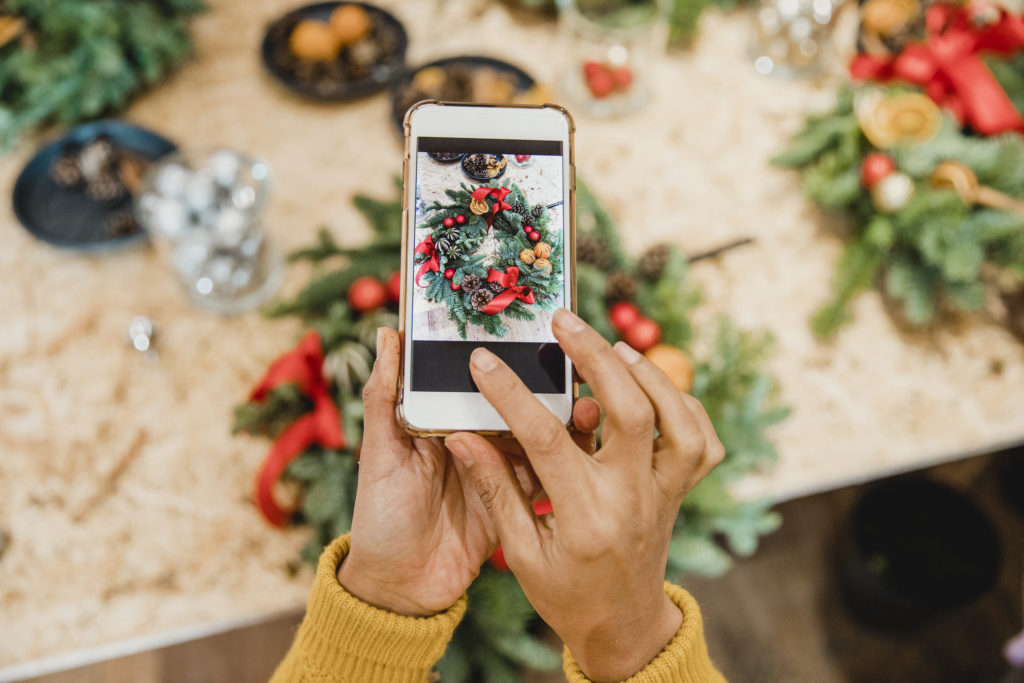 Stay connected to your customers
The close connection small businesses have with customers in person can translate to a close connection online. And just because someone doesn't live in your neighborhood doesn't mean that they won't be a loyal customer. Let everyone be a member of your community by making and maintaining relationships online.
Nearly half of the small businesses in the American Express survey reported 20-30% of their holiday sales come from online channels. This includes both email marketing and social media, which are incredibly important during this season.
Be sure to share:
Holiday hours and sales events
New products and holiday services (such as gift wrapping)
Discounts and perks as part of your loyalty program
Incentives for customers to bring in friends and family
Offers to redeem beyond the holidays
In addition, don't forget to merchandise online as much as you do in your store. It should feel like the holidays wherever a customer "enters" your business, so decorate your website, email, and social media posts in a similarly festive style to your store. And give your customers and prospective customers every opportunity to share your products and news on social media.
Finally, always remember to communicate your ongoing appreciation of your customers' loyalty and support.
Partner with other small businesses or nonprofits
One small business may struggle to compete with a national chain, but a group of small businesses can do very well. Reach out to other shop owners in your area and consider packaging the partners' products and services together. You could even team up for a holiday block party.
Be sure to create a poster that shows all the shops that are part of the holiday promotion to display at your store and online.
Small Business Saturday is closely followed by Giving Tuesday every year, so you could consider partnering with local nonprofit organizations as well. It may be as simple as donating 10% of your sales over a certain period of time to a deserving charity. You might also offer special hours or deals to members of the organization.
No matter who you partner with, it creates a fun community experience and you may get new customers in the process.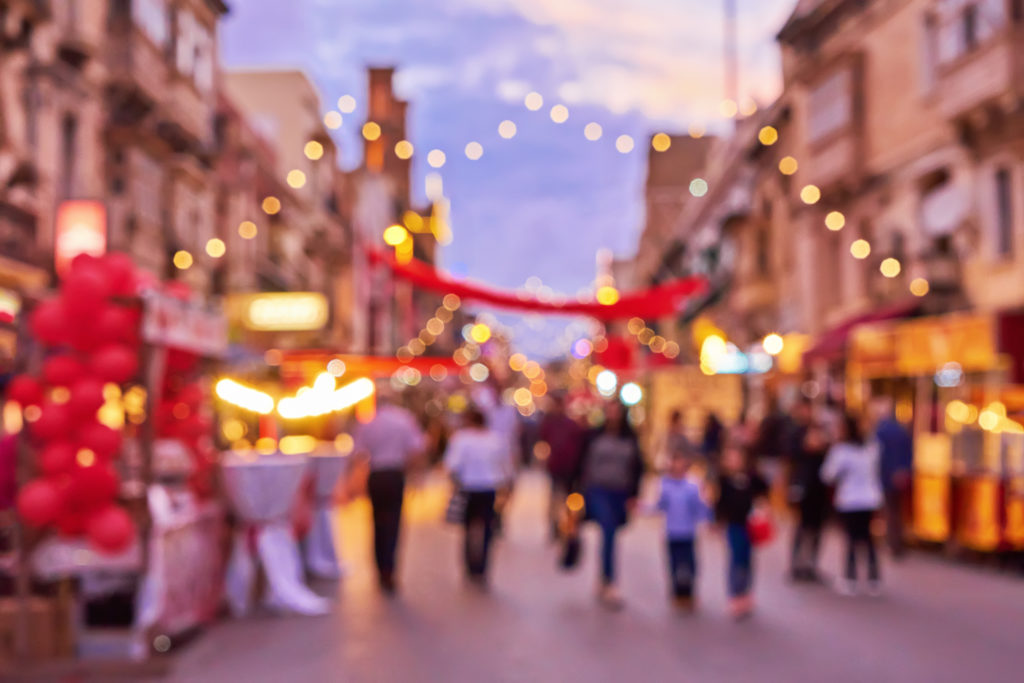 Streamline your checkout
You work to make your business warm and festive during the holidays, so you should also create the easiest possible shopping experience for your customers. Not only are people often in a rush this time of year, but there is an ongoing desire for contactless payments. So if you have not yet embraced a mobile POS system – could be a phone or tablet-based checkout – consider one now if only for an additional option during the busy holiday season.
We discussed the best mPOS systems on the blog and of course all of them require reliable WiFi. It's one reason Meraki Go has become essential to small businesses. We've improved operations in a variety of industries by giving greater security and speed for any wireless POS system.
***
Small businesses are vital to their communities and the holidays are your time to shine. What we've shared here applies to any holiday throughout the year. After all, Valentine's Day is not far behind. And you can create your own "holidays" that are meaningful to your business – whether it's the date of your founding or any number of customer appreciation days.
As Fortune's Brock Black concludes, "Figuring out [your] niche, interacting with customers in a sincere way, and providing a great experience will help small businesses thrive during the end-of-year rush."
Happy holidays from Meraki Go!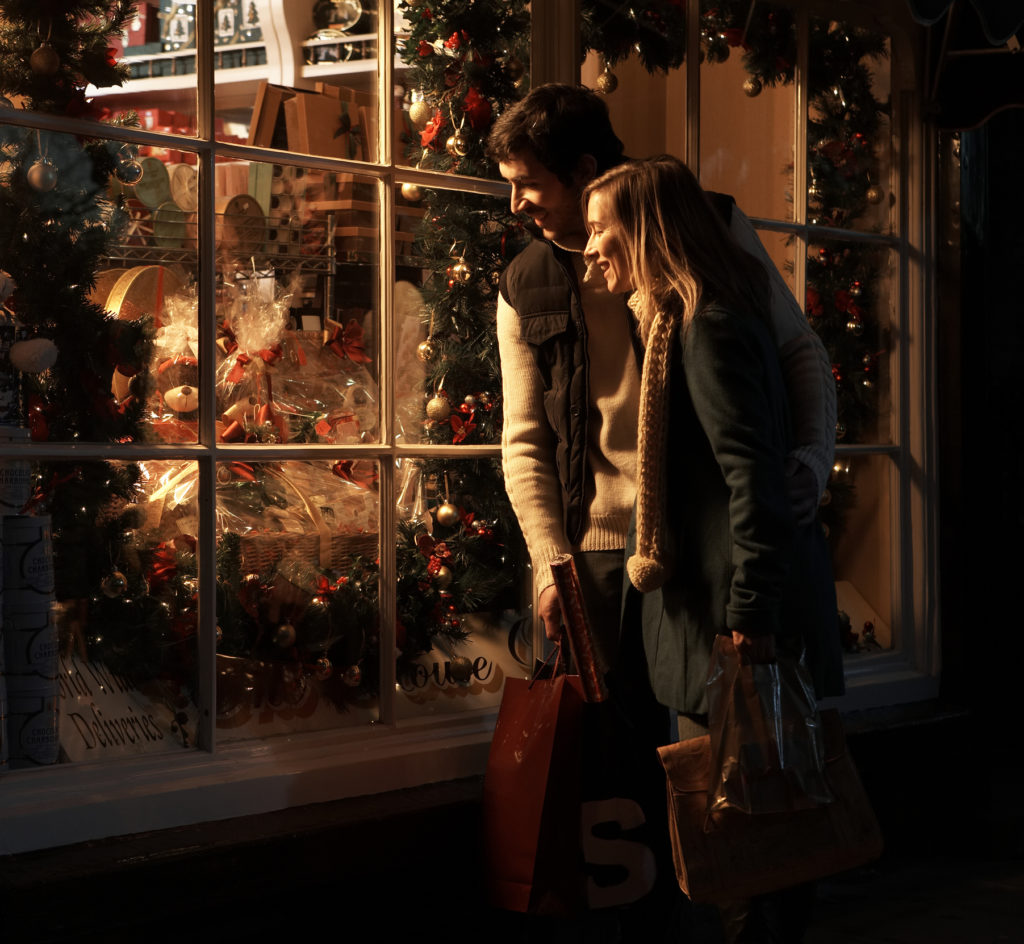 Visit the Meraki Go site to learn more about our intuitive and innovative solutions that support small businesses.
---
SOURCES:
CNBC
Forbes
The Motley Fool
Nerd Wallet
Small Business Trends
Statista
USA Today