Once the pandemic began in March 2020, 94% of businesses shifted to a hybrid workforce. It began with almost everyone working remotely, but soon evolved into a true hybrid work model – where some of the employees' time is spent on-site and some of their time is spent away. This model was always a must for many small businesses – such as coffee shops, hair salons, restaurants, and retail stores – where employees are needed at the physical location more often than not.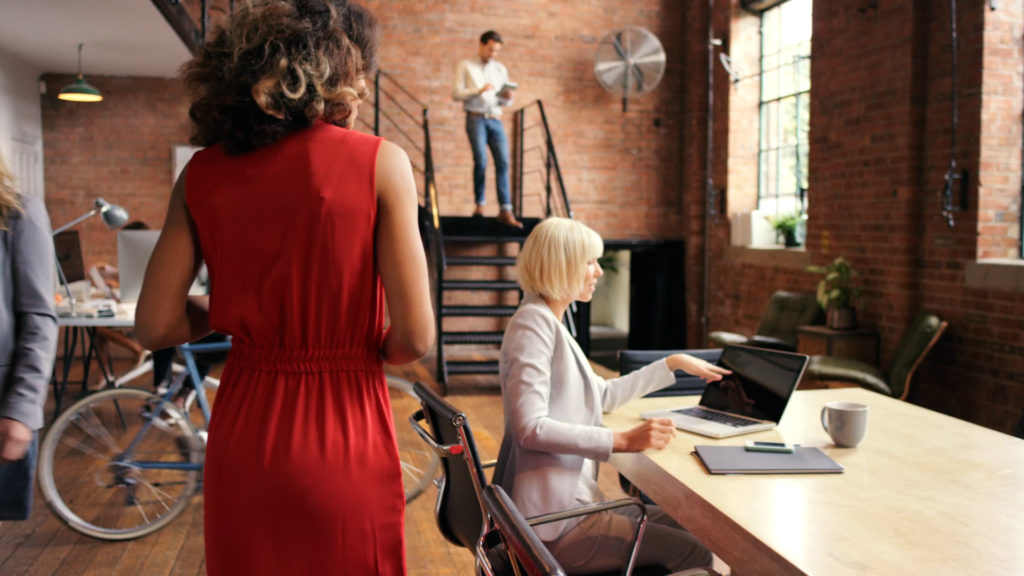 Though hybrid work may seem more applicable to big business, it is obviously impacting small businesses as well. Half of England's Ice and a Slice marketing agency (shown above), for example, works remotely. And they're not alone. A recent poll of Samsung's Small Business Research Community showed that 75% of small businesses will continue remote and hybrid work this year. This isn't a huge surprise since, as we discussed in our blog on remote work, many roles at small businesses can be done effectively while working remotely.
This includes:
75% of small businesses will continue remote and hybrid work

SOURCE: Samsung
Website design and development
Social media management and email marketing
E-commerce
Writing and content creation
Graphic design
Publicity
Bookkeeping and accounting
Customer service
This trend will only continue. According to AT&T's comprehensive 2022 Future of Work study, hybrid work will be the default for businesses by 2024 with 56% of work done off-site. Alicia Dietsch, AT&T's Senior Vice President of Business Marketing, concludes, "There's been a non-reversible shift in the way business is done thanks to the constraints of Covid-19."
Benefits of Hybrid Work
With over two years of remote and hybrid work now behind us, several benefits have emerged for businesses of all sizes:
Lower operational costs – as we discussed in our blog on sustainability, fewer team members on site results in less power used and less waste created
Happier employees – a study from SurveyMonkey found that employees who worked remotely reported feeling happier than colleagues who remained in the office
Improved employee work-life balance – those who need to care for family members, for example, can do that more easily when working from home
Increased productivity – 79% of respondents in the Future of Work study reported that hybrid working had driven productivity at their businesses
However, one of the things that's essential for hybrid work is technology. "It's clear that a successful talent program now requires a hybrid work policy," Dietsch added, "but that policy needs to be supported by a strategic tech-first cultural reset." This of course comes much easier to companies with multi-million dollar budgets and IT departments. However, Meraki Go can empower your small business with the tools to establish and maintain a hybrid workforce.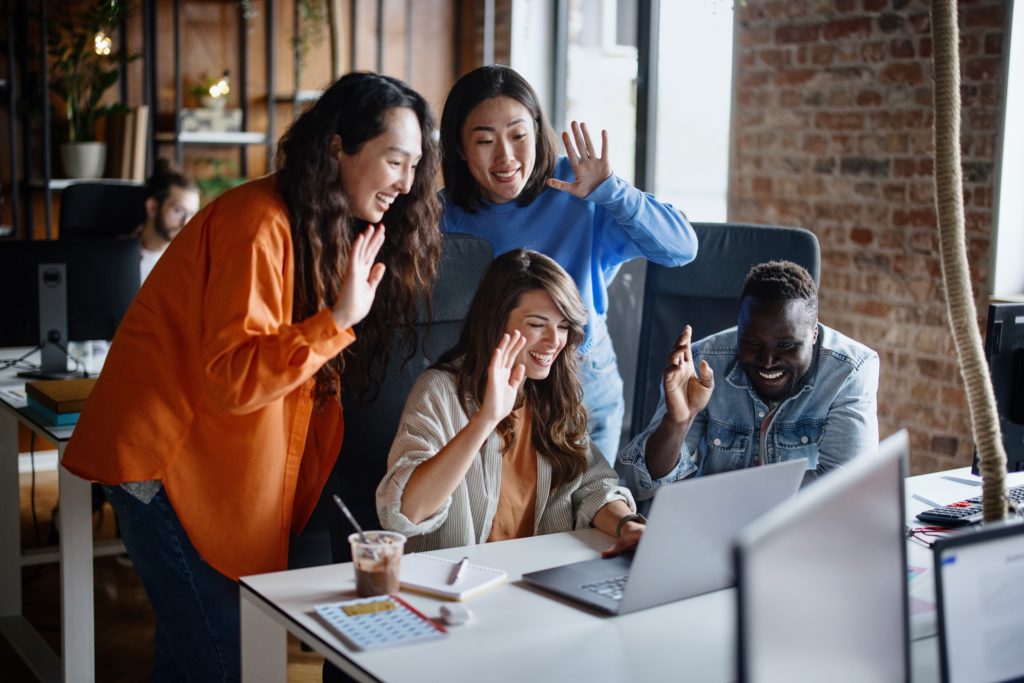 What You Need to Succeed
There are two main areas relating to technology to consider with hybrid work:
Communication
No matter where they're based, employees must communicate regularly and have multiple ways to stay connected. This includes everything from email and chat tools to video conferencing, which now takes the place of many in-person meetings. To ensure your employees have reliable WiFi at home and the ability to collaborate, consider providing them with Meraki Go access points. Our indoor APs have fast connectivity and a range of 500-1,000 square feet. That means everyone will have the connection and bandwidth they need for their projects and that next online meeting.
Security
Hybrid work demands layers of security to protect both your business and employees, from multi-factor authentication (MFA) to Virtual Private Networks. Meraki Go gives you both. You can enable MFA on all our access points and the new Router Firewall Plus features client VPN, which means you and your employees can securely access company resources from anywhere. Along with automatic firmware and security updates, the VPN provides an additional layer of protection against cyber attacks.
***
Though it's clear hybrid work is the new normal, this ongoing transition brings both opportunities and challenges. Meraki Go would like to be your partner and help your small business stay competitive in this new era. We empower you with a scalable network that's easy to set up, and one you can manage yourself through an intuitive mobile app and web portal. We will also continue to provide you with information that's valuable to small businesses. Meraki Go is here to help you grow.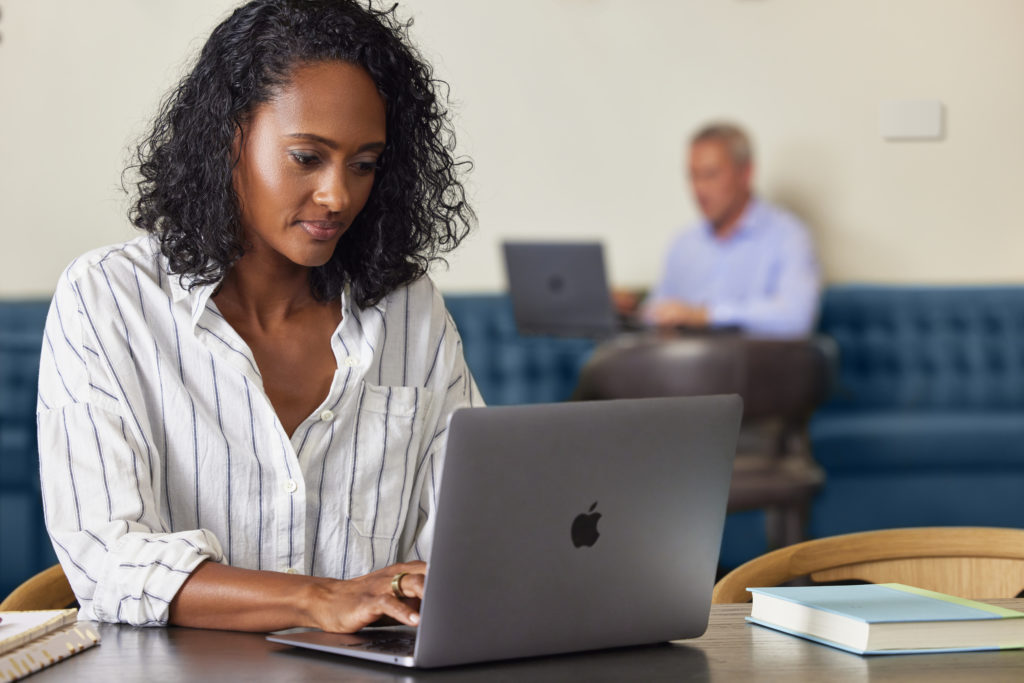 ---
SOURCES:
AT&T State of the Industry: Future of Work Study 2022
Cisco
Fast Company
Forbes
Foundry (formerly IDG Communications) Future of Work 2022
Microsoft Work Trend Index 2022
Ring Central
Samsung
SurveyMonkey
ZDNet