One of the greatest needs of any small business – from retail to restaurants – is a secure and reliable point-of-sale (POS) system. At their most basic, POS systems are a combination of software and hardware that allow businesses to accept payments from customers.
Once upon a time, this meant purchases taking place at an immobile cash register. But technology has evolved rapidly over the last decade and there are now many digital and wireless options available. Most offer tremendous mobility, and they are affordable and accessible to businesses of all sizes.
Benefits of POS Systems
Today's point of sale systems do much more than just financial transactions. Many also record sales data, generate performance reports, track inventory, manage employees, and collect information that helps build relationships with customers. Some systems can even be integrated with everything from accounting software to email marketing campaigns.
The pandemic has accelerated even more changes with POS systems, such as opening up the need for contactless payments. We're now in a world where many customers do not want to touch a terminal in any way at the point of purchase.
Contactless payments allow shoppers to pay without handing a card to an employee, inserting or swiping a card into a device, signing their name, or entering their PIN. In addition, the CDC now recommends that payments ideally be made away from a cashier – whether table side or on the sales floor – in order to help avoid lines and maintain social distancing. Once considered cutting edge, contactless payments have now gone mainstream.
Of course the new world order of wireless POS systems and contactless payments require equally secure and reliable WiFi. With Meraki Go, your small business has the ability to embrace all of this evolving technology. Ohio's Scaffidi Restaurant Group, for example, is currently using Meraki Go's router/firewall and access points (both indoor and outdoor) to introduce table side payments. Their cloud-based POS system benefits their business in multiple ways, including reducing transaction errors by 98% and being able to build new loyalty programs.
Anything associated with merchant services used to be a complicated affair, but today's POS systems are accessible to everyone. For one, costs are now transparent. Some options are even free to get you started. More comprehensive systems may include a monthly fee, processing fees, and equipment fees. The system you choose depends on the size of your business, industry, features you need, and of course your budget.
Types of POS Systems
To start you on your journey, we're exploring the different types of point of sale systems and some of the most popular brands that offer them.
POS Apps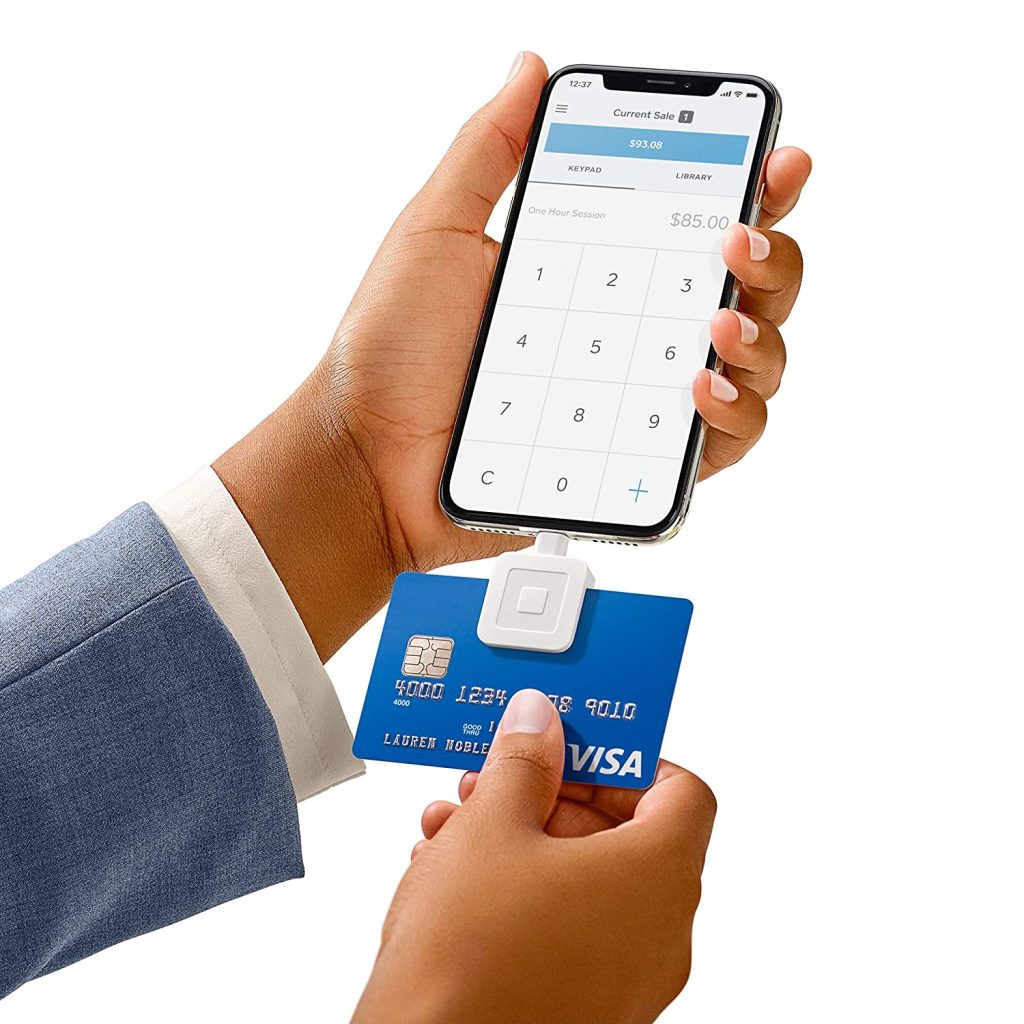 POS apps are cloud-based programs that you can download for free onto any compatible mobile device. This option does not require much of an investment in equipment – likely just a credit card reader attachment – since you can use the phone or tablet you already have to do your sales transactions.
Apps are extremely versatile in that they can work for you whether you're engaging with customers at your brick-and-mortar store or away at pop-up events. The features included in POS apps may be more limited than a comprehensive POS system, but this translates into significantly lower costs. They are great for new businesses and small businesses that only need a simple solution for sales and want to control their budget.
Popular POS apps include Square, Lightspeed, and PayPal.
Mobile POS Systems (mPOS)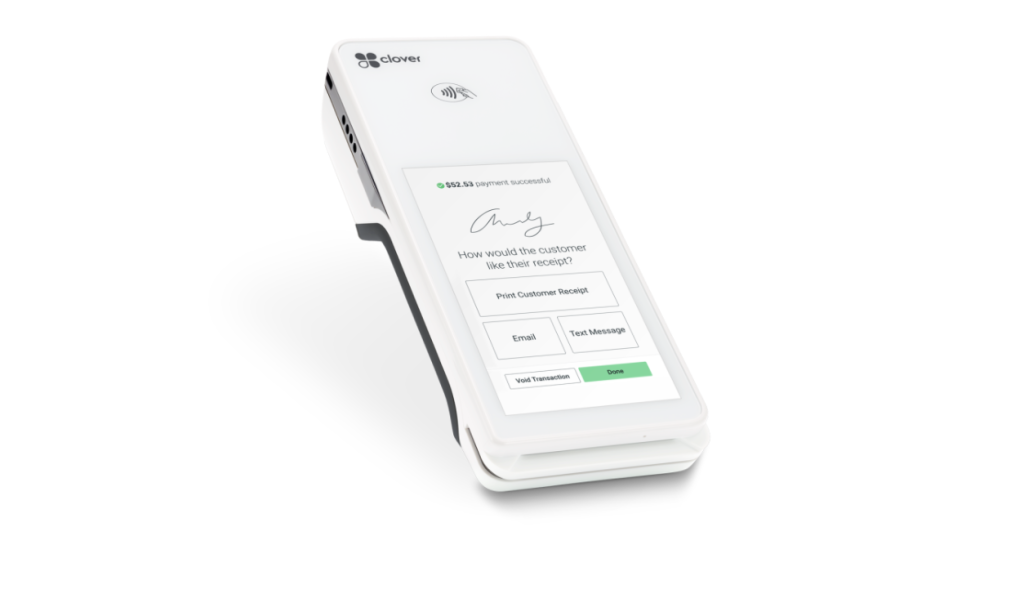 Mobile POS systems have really experienced a boom since the pandemic. Also cloud-based, they offer more features than POS apps while still allowing a great deal of mobility.
With mPOS, restaurants can offer tableside ordering or contactless payments. Similarly in retail, associates can process payments right on the sales floor. This means that customers can avoid waiting in line for a cashier, a convenience that has become extremely important in the age of social distancing. And like POS apps, mPOS can also extend your sales to off-site events and other opportunities.
Though there are similarities between POS apps and mPOS, there are key differences. POS apps only refer to software whereas mPOS includes both software and hardware. Some providers, such as Square and Clover, offer their own proprietary equipment. To give you a sense of pricing, Clover's hardware currently ranges from $99 to $499.
For this reason, mobile POS systems do require more of an investment than POS apps. However, they are much more affordable than bigger POS systems while still managing to include some of their great features. With mPOS, for instance, you can track inventory, manage employee profiles, and maintain customer information. The hardware is also able to accept any type of payment, from credit cards to Apple and Google Pay.
Popular mPOS systems include Square Terminal, Clover, and Vend (now by Lightspeed).
Touch-screen POS Systems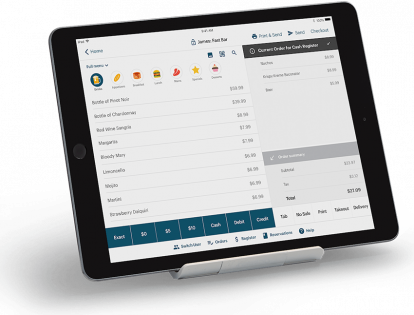 Like mPOS systems, touch-screen POS systems have enjoyed a huge bump in popularity since the pandemic. They are extremely intuitive and user-friendly, whether orders are being placed by employees or the customers themselves.
At restaurants, for example, customers can control much of the ordering process. Menus can be scanned through QR codes along with self-service kiosks located at the tables. Not only does this help from a public health perspective, it is also incredibly beneficial to busy businesses. A touch-screen POS system does work on a variety of devices (phones, tablets, or computers), but they sometimes require purchasing proprietary hardware along with an accompanying subscription plan. Kiosks, for example, can cost $50-100 per month for each one.
Popular touch-screen POS systems include Toast, TouchBistro, and Lightspeed.
Cloud and Multi-channel POS Systems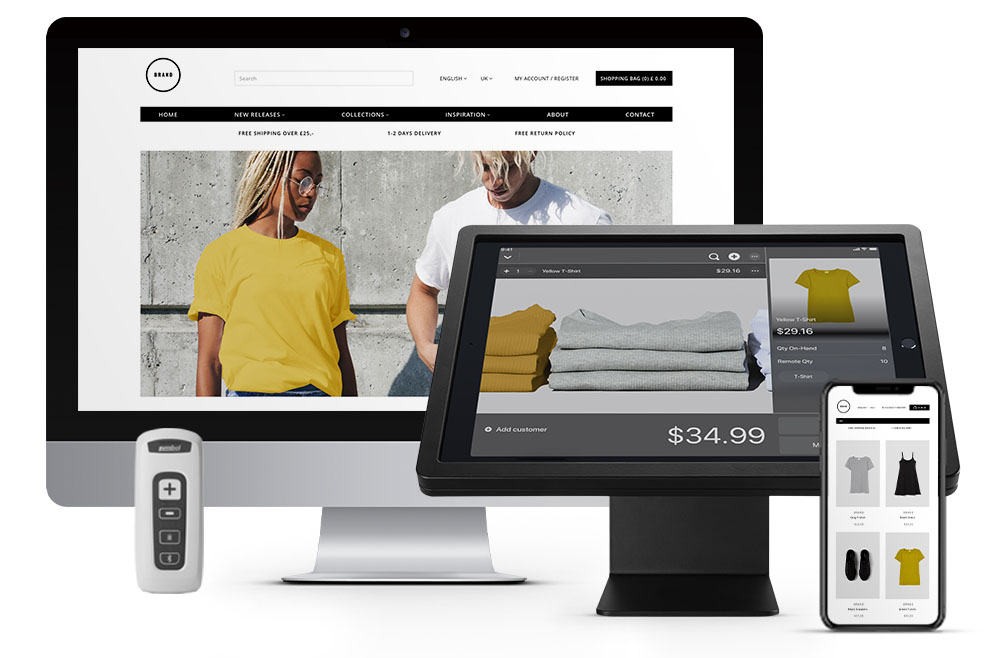 A comprehensive cloud-based point of sale system can be a big benefit for any growing business. If you expand into multiple locations and/or use a combination of POS methods to process payments, it becomes extremely important to have a centralized system that keeps track of it all.
Consider the world of retail where sales could come through an online store, social media, email campaigns, trade shows, and a brick-and-mortar shop. The cloud can capture all of a business' transactions in real time, from customer purchases to changes in inventory to developing client profiles. Of course the biggest advantage to a cloud POS system is that you can access it from anywhere through multiple devices. That said, though you won't have to invest in a lot of additional hardware, subscription fees can climb to $100-200 each month for this kind of POS system.
Popular cloud and multi-channel POS systems include Lightspeed, Revel Systems, and Shopify.
It's remarkable how many POS systems are available today. That said, it's important to remember that all of them require reliable WiFi. It's one reason why Meraki Go has become so essential for small businesses. Read our customer stories to learn how Meraki Go has improved operations in a variety of industries. This includes Shotwell's Bar in San Francisco, which needed (and achieved) greater security and speed for its wireless POS system. Meraki Go is here to empower your small business and help you grow.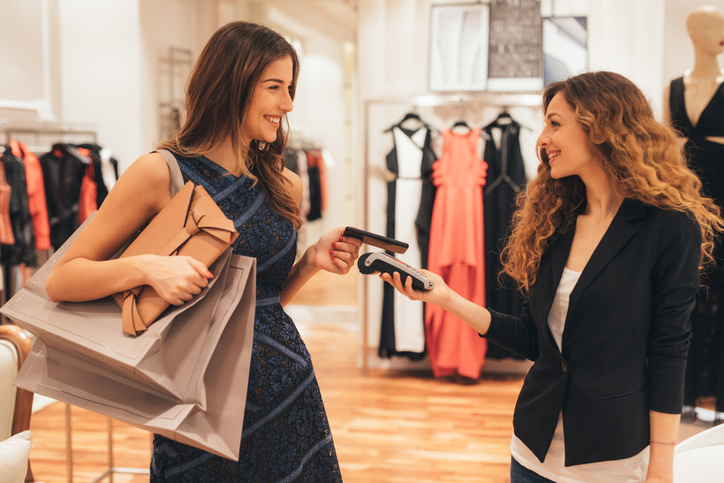 Visit the Meraki Go site to learn more about our intuitive and innovative solutions that support small businesses.
---
SOURCES:
Business.com
Clover
Fit Small Business
Forbes
Lightspeed
Nerd Wallet
Revel Systems
Shopify
Square
Toast
TouchBistro
U.S. News & World Report