Small businesses are the unsung heroes of the U.S. economy. A whopping 99.9% of businesses in America are small, and they create two-thirds of our country's net new jobs and account for 44% of our economy.
Incredibly, the vast majority of our 33.2 million small businesses have fewer than 100 employees. This is certainly true of the retail industry. According to Guidant Financial's 2023 Small Business Trends survey, retailers currently make up the majority – 18% – of all small businesses. This includes those operating a storefront and/or an online store.
Of those 6 million small businesses:
98% employ fewer than 50 people
45% employ fewer than 20 people
35% employ only the owner
Today's small businesses often have limited resources yet have sophisticated needs. This is especially true in our evolving hybrid retail world. We explore everything they must now offer their customers and the ways that WiFi empowers retail small businesses.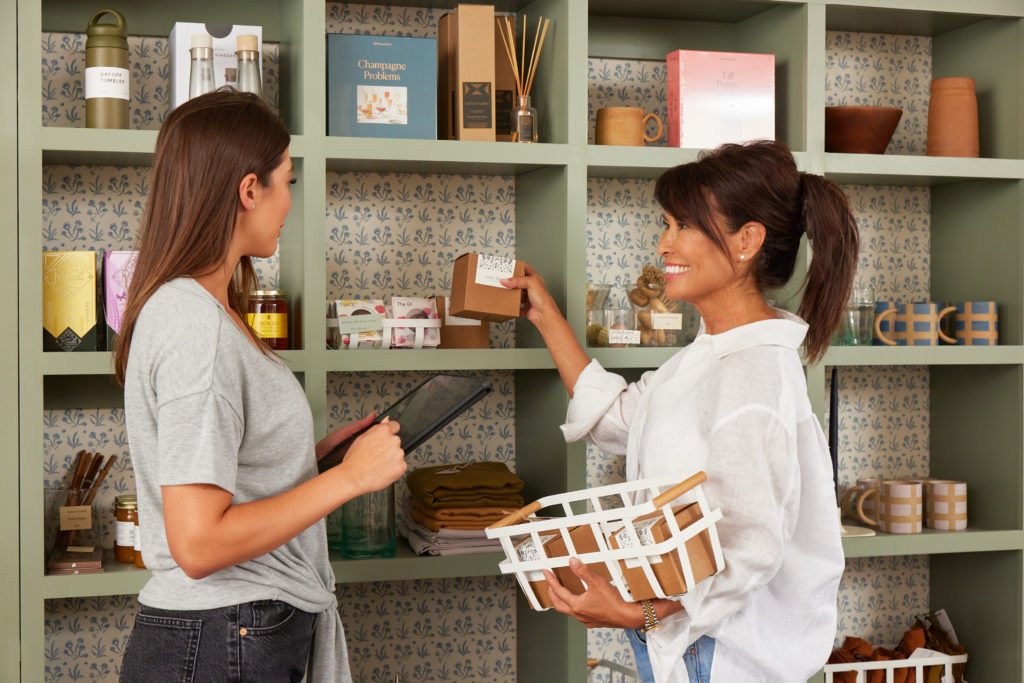 Retail is now hybrid – Part I
We've all become familiar with the term hybrid. When it comes to employment, it means being able to work at the office and at home. But it means something completely different in the world of retail today. Most retailers now have both a physical storefront along with an online store. This is true of small businesses as well as bigger ones.
That said, some smaller retailers only have an online store. Though brick and mortar stores still represent 70% of sales, according to the National Retail Federation, sales continue to explode online. In fact, by the end of 2022, Statista reported that retail online sales hit $262 billion. That was the highest quarterly e-commerce revenue in history.

This capability is certainly enabled by technology, but it's also driven by customer demand. For example, a 2022 Momentive study showed:
88% say it's important for a business to have both in store and online purchase options
56% of adults prefer to shop both in store and online
24% are less likely to purchase online from a business that doesn't also have a storefront
Even so, Etsy – the online marketplace for 7.47 million sellers (many of whom are small businesses) – reported gross merchandise sales of $3.7 billion in 2022, which was up 145% over the past 3 years.
Retailers, like any other business, need to meet customers where they are.
Retail is now hybrid – Part II
Not only are there multiple ways for customers to buy products today – whether in person or online – there are also a variety of options to receive and return those purchases. The need for contactless transactions during the pandemic expanded our options and all of them remain today. Customers can now:
Buy in store
Buy online
Buy online, pick up in store (BOPIS)
Buy online, pick up curbside
Buy online, return to store
Buy online, return online
There are also a number of local delivery options – think Uber or DoorDash – that retailers now work with to offer same day service.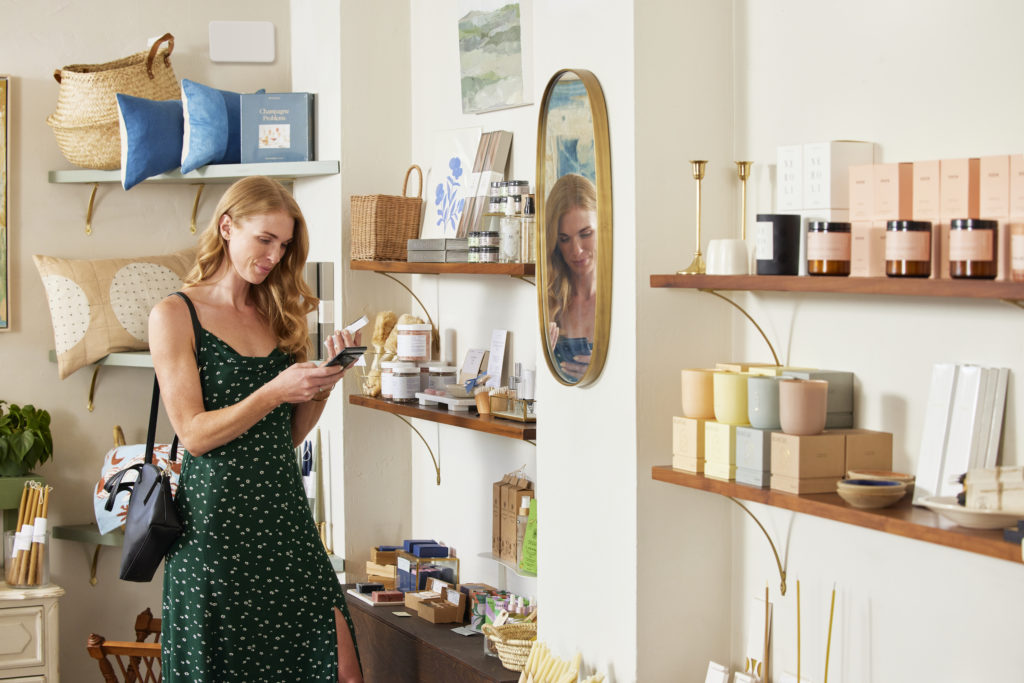 Challenges
Today's 6 million retail small businesses represent a 20% growth over 2022 even in the face of challenges like inflation as well as recruiting and retaining talent. According to Guidant Financial, retailers cite both as their biggest challenges today.

Another challenge is technology. As we mentioned, small businesses often have limited resources yet still have sophisticated needs. When starting any business, it's important to invest in the proper technology. This is especially true for retailers. You have to be able to concurrently…
Support business equipment (computers, printers, VoIP, etc.)
Manage orders through your website
Offer Guest WiFi, including allowing customers to research products in the store on their mobile devices
Complete contactless curbside pickup transactions
That's just the start. WiFi is needed for all of this, and it's critical that the experience is seamless for both customers and employees. You must have business-grade WiFi that's secure, fast, and reliable to support all that's required of retail today. Unfortunately, too few shop owners realize that the equipment from an internet service provider is simply not enough.
Solutions
We're in a hybrid world in more ways than one and this is really reflected in retail small businesses. Meraki Go is designed to be a partner for small businesses, including those in retail. Our Router Firewall Plus (GX50) offers you enterprise-grade security with the inclusion of client and site-to-site VPN, so it protects you whether you have one location or several locations.
Meraki Go's access points all give you the ability to create a Guest WiFi with a landing page along with a tremendous amount of control over how your customers use your WiFi, such as setting usage limits and blocking websites. In addition, our WiFi 6 access points – both indoor and outdoor – have greater capacity than ever before and can support 100 connected devices at once. They're also three times faster.
All Meraki Go devices can be managed from either our web portal or mobile app, which means you can troubleshoot even when you're on the move. You'll also be able to tap into invaluable Guest Insights that can help you run your retail business better, including identifying peak times during the day. And all of this comes with no required subscriptions or licensing fees.
In all these ways – and more – Meraki Go is here to support you and help your small business grow.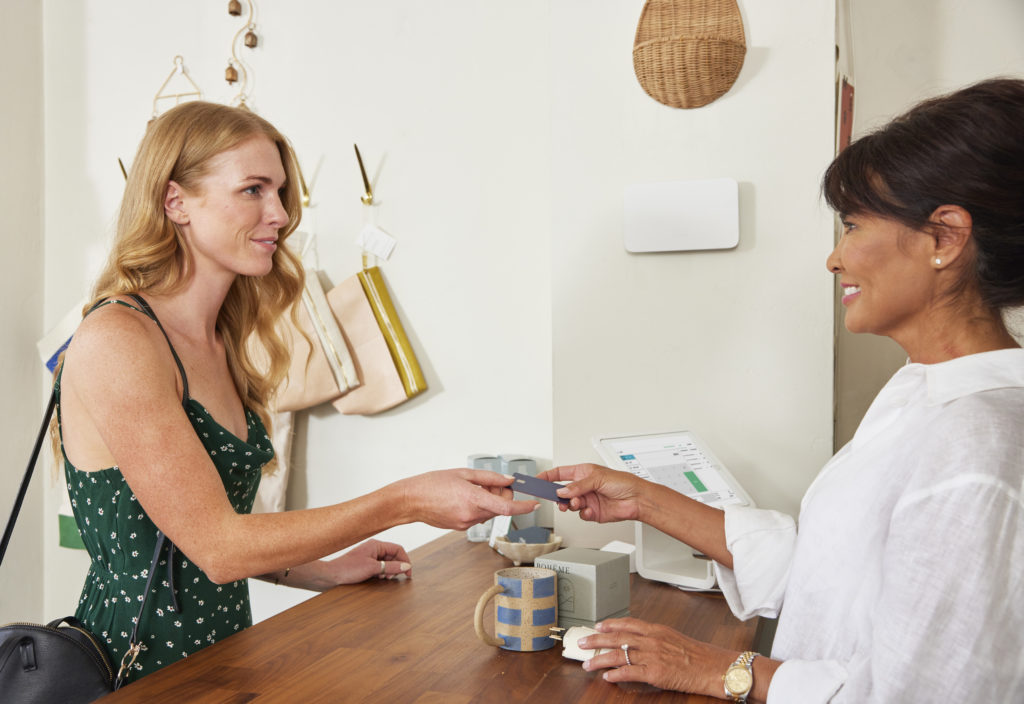 ---
SOURCES:
Etsy
Forbes
Guidant Financial Small Business Trends survey 2023
Momentive study 2022
National Retail Federation
Small Business Administration 2023
Small Business Administration Office of Advocacy
Small Business Administration - Small Business Profile 2021
Square
Statista
U. S. Chamber of Commerce