Friends of Parkside (FOP) is a non-profit organization whose mission is to help the underserved population of Detroit. It was founded in 1991 by a group of women who wanted to do something positive for their neighborhood. Today the community center is located in the Villages at Parkside public housing complex.
Dedicated to the betterment of the neighborhood, Friends of Parkside works with residents, organizations, and businesses on Detroit's east side. They provide a range of services to the community, including a food pantry and an after school program. They are also involved in a number of research projects with the University of Michigan, ranging from asthma to the environment.
Part of the mission of Friends of Parkside is to offer personal growth opportunities and help with employment. Because of this, they built a computer lab for the community center in 2000. "One of our current projects is our Community Tech Workers (CTW)," shares FOP Executive Director Zachary Rowe. "We train folks in the neighborhood with basic computer skills – skills that we all take for granted and were so important during the pandemic."
The project is done in conjunction with the University of Michigan's School of Information and provides basic digital support to residents such as help with email, participating in Zoom meetings, and applying for social services assistance. An additional goal is that graduates can then work with other residents to train them as well.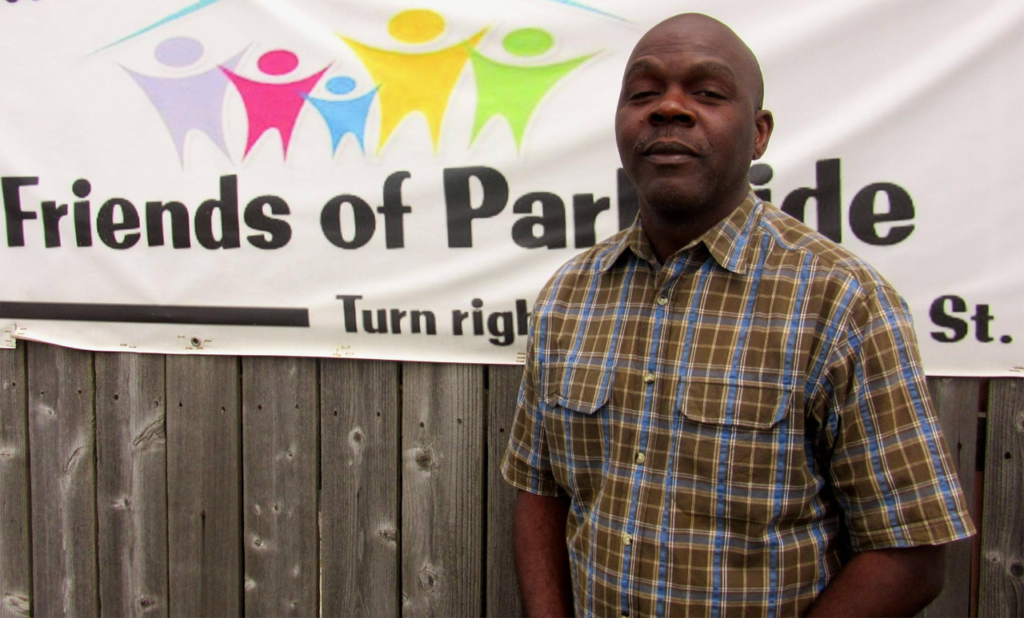 Friends of Parkside Executive Director Zachary Rowe (above)
and recent graduates of the Community Tech Workers project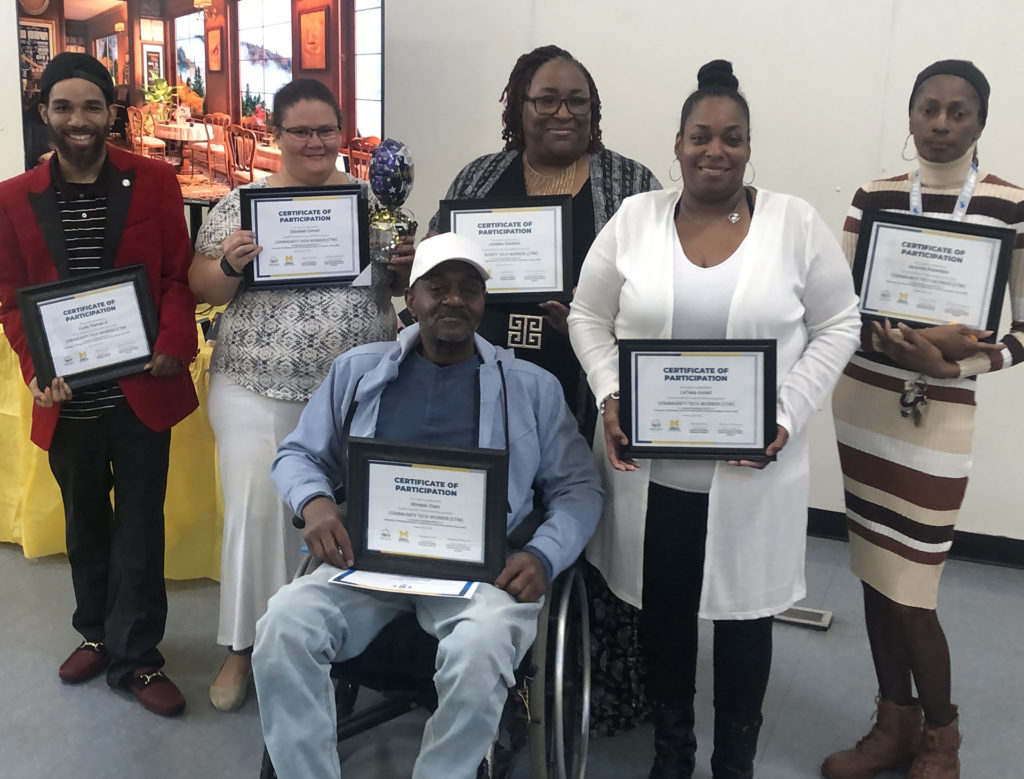 The challenge
"I was looking for the 'Best Routers for 2023' and then I came across Meraki Go. It was the perfect solution."

Zachary Rowe,
Executive Director
In addition to the Community Tech Workers project, Friends of Parkside offers free WiFi to the community. They are part of Comcast's Lift Zones program, which helps connect underserved families to the internet so they're able to participate in distance learning and the digital economy. However, the community center's connectivity through Comcast is often challenging. As a result, Rowe really wanted to be able to offer WiFi through their own network, too.
In July 2022, Friends of Parkside was awarded a grant from the United Way to update their network equipment. Rowe did research to find the best system to serve their unique needs.
"I was looking for a networking solution that didn't require me to have to hire any IT experts," he said. "And I was looking for something that could provide what I was looking for in terms of security." Because of their budget, he also didn't want anything that required a licensing agreement.
Though he wanted an easy solution, Rowe also understood the importance of getting business-grade WiFi for the community center. "There's a lot of consumer stuff out there," he recalled. Too many small businesses and non-profits settle for the equipment their cable companies offer them.
Rowe went online to do some research. "I was looking for the 'Best Routers for 2023' and then I came across Meraki Go," he recalled. "It was the perfect solution."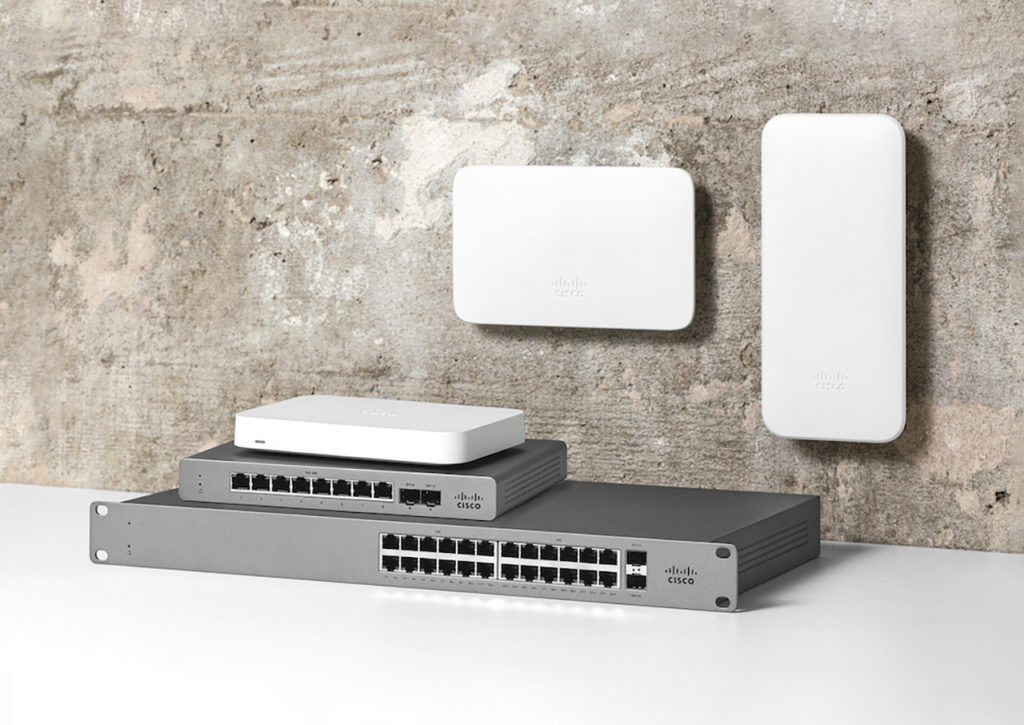 The solution
Not surprisingly, Friends of Parkside depends on a number of devices. Their computer lab has 8 desktops and several Chromebooks for their students. In addition, the business operations side of their non-profit relies on staff computers, copy machines, printers, and more.
Friends of Parkside was able to buy their equipment with the grant in October and Rowe decided on a full stack from Meraki Go with the following devices:
"The Meraki Go equipment powers the networks for the Parkside Tech Hub," Rowe shares, "which allows community members and the general public access to computers and the internet along with FOP's internal organizational network." At any given time, there are 15-20 people using the WiFi or in the Tech Hub.
In order to have the strongest security, one thing that was very important to the non-profit was the ability to create multiple networks. "That used to keep me up at night," Rowe said. With Meraki Go, he could create one SSID for the students in the Tech Hub that was separate from any SSIDs for their business operations.
The Executive Director also wanted to be able to monitor the status of the FOP network from anywhere. "With my phone I can get into the Meraki Go app or web portal from the computer to see what's going on over the network." He can also use the Guest Insights to learn how people are using their network and block any sites (like Netflix) that he finds are gobbling up bandwidth. In addition, Rowe regularly uses the speed test that's available in the Meraki Go app.
Things are going so well with Meraki Go that Friends of Parkside plans to buy even more access points to support all of their IoTs, which includes a smart TV, air sensors, and Alexa.
Final thoughts
Rowe describes Meraki Go as the "perfect solution" for any non-profit. It's affordable for those types of businesses that often have a tight budget. There are no required subscription or licensing fees. You also don't have to hire an IT expert nor do you need to be one yourself.
The installation process, for example, was "easy" and "straightforward." "It was just a matter of scanning the device," Rowe added.
Though easy and affordable, Meraki Go is powerful and gave Friends of Parkside all the benefits of business-grade WiFi. This starts with security powered by Cisco that protects their network from ever-evolving cyber threats like malware. Though the devices intuitively block malicious websites, Rowe also has the control to block any others he considers dangerous or that may use too much bandwidth. With Guest Insights, he can see how everyone is using the community center's WiFi through the intuitive app or web portal.
Also important to the FOP organization is the ability to create an SSID for their students and guests that's completely separate from any SSID for their business. Each network can be protected with its own login as well.
Whether you're a small business or a non-profit like Friends of Parkside, Meraki Go is here to give you the secure WiFi you need and continue to help you grow.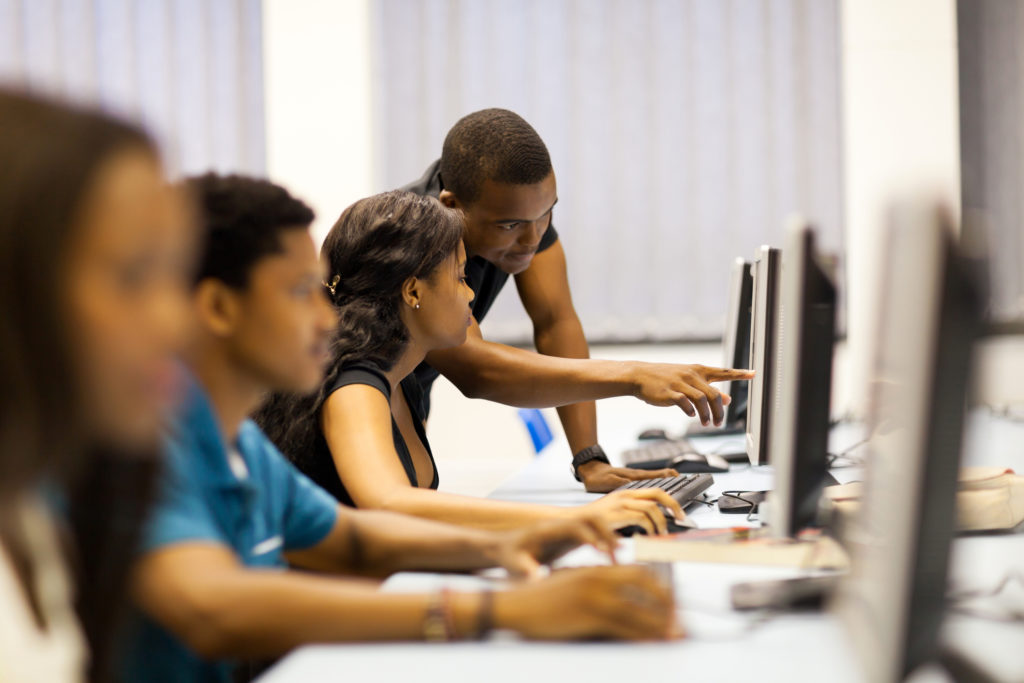 Cover and closing photos credit: Getty
Friends of Parkside photos credit: Zachary Rowe
---