"The cloud" is mentioned all the time, but how many know what that means?
To put it as simply as possible, the cloud is the internet. Its name emerged when people regularly used a drawing of a cloud to represent the internet in 1990s flowcharts, patents, and presentations.
Therefore cloud computing is all the services you can access over the internet – from software to storage. When something is "in the cloud," it's stored on internet servers rather than your own server or computer hard drive. This means you can access that product or service from any device with an internet connection. And if you hear something described as "web-based"? It's in the cloud.
94% of companies are using cloud services in 2022

SOURCE: Flexera
Not surprisingly, there was a dramatic shift to the cloud because of the pandemic. 61% of businesses migrated to the cloud in 2020, largely to enable remote work. And now, according to Flexera's State of the Cloud report, 94% of companies are using cloud services in 2022. If we narrow our focus to small businesses, 63% of workloads will be stored in a public cloud by the end of next year. Those numbers only continue to rise, too. Cloud computing has clearly become essential to businesses of all sizes, but it's particularly beneficial to small businesses.
How do small businesses use the cloud?
Think you're not using the cloud? Guess what – you're already using it and likely using it in multiple ways. According to ComputerWorld, 89% of small businesses currently rely on 2 or more cloud services, such as:
Email
Examples: Gmail, Yahoo, Microsoft Outlook
Collaboration tools
Examples: Google Workspace, Microsoft Teams, Cisco WebEx
Storage and backup
Examples: Dropbox, Google Drive, Apple iCloud, Microsoft OneDrive
SaaS (Software as a Service)
Examples: Salesforce, QuickBooks Online, Microsoft Office 365
Messaging and video conferencing
Examples: Slack, WebEx, Zoom
Website hosting
Examples: GoDaddy, GreenGeeks, A2 Hosting
Apps
Examples: social media, retail, finance
Why is the cloud important to small businesses?
Cost savings
Small businesses often don't have the resources – time, money, or expertise – to set up and manage their own networking equipment. Servers, for example, can require an enormous capital investment along with a vast amount of electricity to power and cool them. They also require dedicated IT professionals to manage the complex infrastructure, which would add to your payroll costs.
Similarly, it can be expensive to buy software. Cloud computing allows you to access these products and services with a subscription – either monthly or yearly – without any upfront costs. This gives you flexibility and allows you to establish a predictable budget. You only pay for what you need.
Scalability
When you buy servers and software, you can often be limited by that investment. There are updates all the time in technology and it often evolves in ways you might not expect. It's important for your business to have the most cutting-edge IT solutions, including and especially security.
Your company needs a little flexibility as well. As focused as you are with your mission statement and multi-year plan, it's important to leave room to evolve and respond to your customers' ever-changing needs. There are also world events to consider. Who could have predicted the pandemic?
Subscribing to products and services offered in the cloud – rather than buying them outright – allows your business access to updates and new functionality. There is also the ability to scale up or down. You can choose exactly what you need when you need it, whether it's storage, services, or bandwidth as the size of your staff changes. Everything can be increased or decreased depending on demand.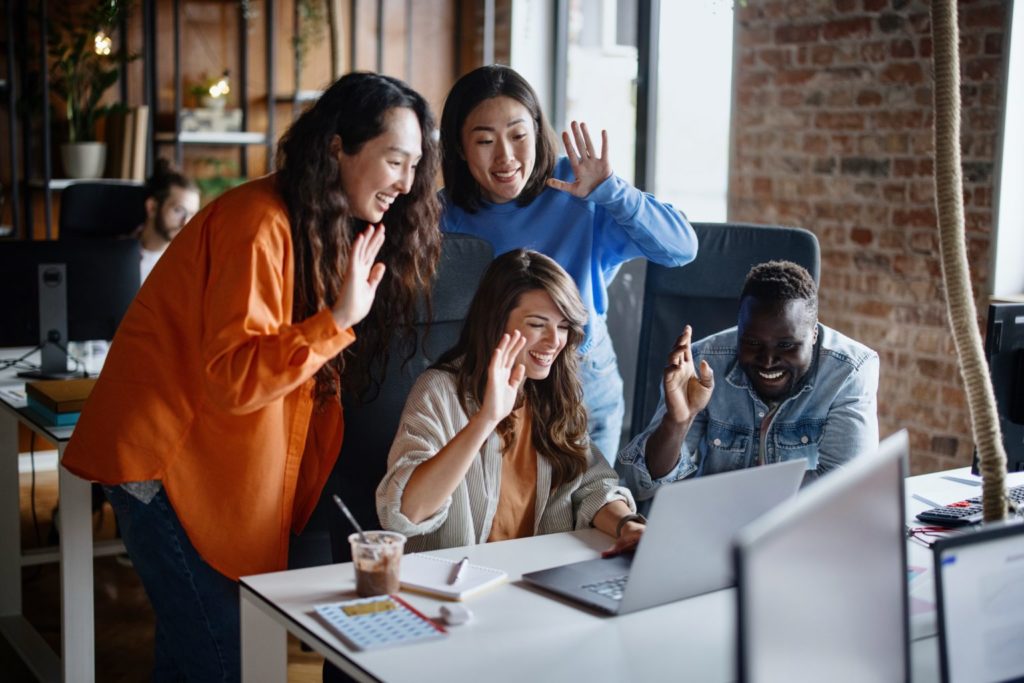 Sustainability
In addition to saving money, cloud computing also helps your business be more sustainable. The electricity used to power and cool servers has an environmental cost in addition to a financial one. This issue is addressed by cloud providers. Amazon Web Services is one of the biggest and says that "many large-scale cloud providers use a power mix that is 28% less carbon-intense than the global average." Further, when your team uses the cloud to empower remote and hybrid work, you reduce carbon emissions by eliminating at least some of their commutes.
Learn how to make your business more sustainable here on the blog.
Hybrid work
Remote and hybrid work would not be possible without the cloud. Once the pandemic began in March 2020, 94% of businesses shifted to a hybrid workforce. Though hybrid work may seem more applicable to big business, it is obviously impacting small businesses as well. Half of England's Ice and a Slice marketing agency, for example, works remotely. And they're not alone. A recent poll of Samsung's Small Business Research Community showed that 75% of small businesses are continuing remote and hybrid work this year.
Cloud computing allows all of your team to access your company's resources – from specialized software to data – from anywhere. The cloud makes this "new normal" for business possible.
Productivity
87% of companies "experience business acceleration" from their use of cloud services

SOURCE: McAfee
In addition to access, the cloud enhances collaboration for your team with a multitude of tools. From Google Workspace to Cisco Webex, productivity sites and suites on the cloud allow members of your team to work on projects at the same time. This has measurable results. 87% of companies "experience business acceleration" from their use of cloud services, according to McAfee's most recent Cloud and Risk Adoption report.
Multiple locations, multiple time zones – it doesn't matter when you're all working in the cloud. Everything can be synced and stored automatically, so your team always has access to the most up-to-date version of the project they're working on. This is crucial for a hybrid workforce and ensures consistency while also fostering faster innovation. It allows small businesses to remain agile and competitive, even with bigger companies.
***
Cloud first is the new normal for businesses of all sizes. It's what is needed to compete in a hybrid world and comes with an incredible array of benefits. Business News Daily concurs, "Cloud computing can help businesses save time and money by boosting productivity, improving collaboration, and promoting innovation." One of the biggest benefits of cloud computing is flexibility and allowing you to evolve as your needs change.
Meraki Go is your business' partner in a cloud first strategy. We offer affordable solutions to set up your own network with enterprise-grade security, including WiFi 6 access points that are three times faster and have twice the capacity. And Meraki Go's Router Firewall Plus features VPN so your entire team can securely access company resources from anywhere. As always, we're here to help your business grow.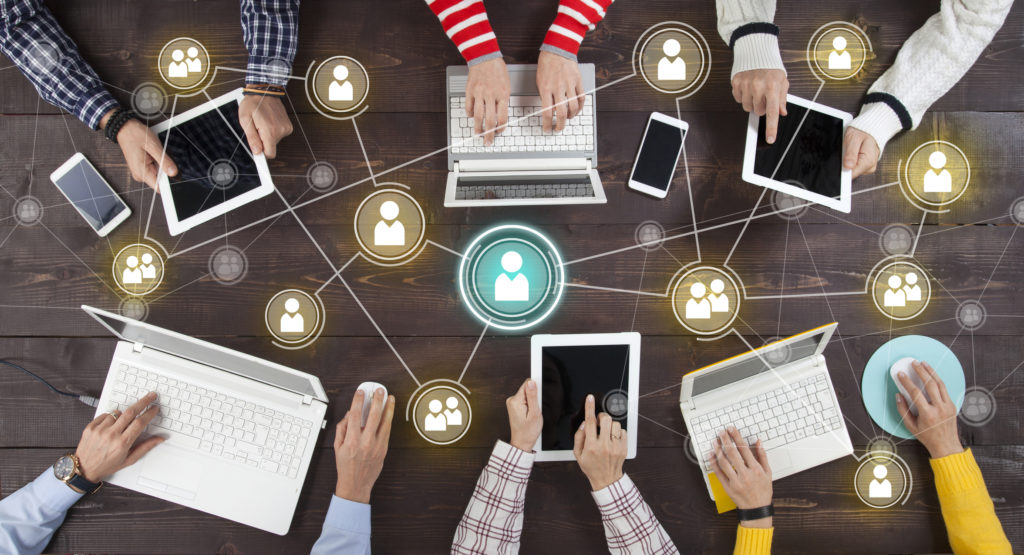 Visit the Meraki Go site to learn more about our intuitive and innovative solutions that support small businesses.
---
SOURCES:
Amazon
Business.com
Business News Daily
Computerworld
Earth Web
Flexera State of the Cloud report (2022)
GCF Global
McAfee Cloud and Risk Adoption report (2019)
Microsoft
PC Mag
Robert Half
Statista