Women are being recognized more and more for their contributions as entrepreneurs and small business owners. And rightfully so. In 2021, 49% of new businesses were started by women. This is an incredible accomplishment, especially considering it was during the pandemic. It's even more impressive when you realize only 28% of entrepreneurs were women just two years earlier.
Female founders have become a force. In the last 20 years, there has been a 114% increase in entrepreneurs who are women. The growth is even greater when you look at minority-owned businesses. For example, between 1997 and 2016, the number of businesses founded by Hispanic women increased 452% and the number of businesses founded by black women increased 518%.
It should be no surprise then that there are two days each Fall that celebrate female founders and support their future efforts – American Women's Business Day (September 22), an official holiday, and the international Women's Entrepreneurship Day (November 19). In addition, every March is dedicated to Women's History Month.
So we're putting a spotlight on women business owners to share their accomplishments and get to know them better. We'll start with some of their ongoing challenges.
Challenges women face when beginning a business
Most of the challenges that women face when starting a business can be summed up in two words: gender bias.
First, gender bias results in women getting less funding than men. Much less. According to PitchBook Data, companies with female founders have only received 4.4% of venture capital (VC) deals since 2016. Further, their companies have only received 2% of all the capital invested.
Building a network is also a challenge. According to Inc., 48% of women entrepreneurs agree that a lack of available advisors has limited their growth. Most industries continue to be dominated by men despite all the achievements by women in business. This is especially true in leadership roles. Industries from finance to manufacturing to law are overwhelmingly run by men. It's important to note that these industries are often needed when starting a business. And reinforcing the challenge of funding, 92% of the partners at the biggest VC firms in the United States are men.
Gender bias even makes it hard to be taken seriously. Sadly, when a woman starts a business, she's still considered to be defying social conventions. Women are also frequently underestimated; there tends to be an assumption of a lack of knowledge or experience. Publications from Forbes to Business News Daily share stories of women being dismissed in pitches and meetings, even when presenting an area of their particular expertise.
But to their credit women have clearly not let this stop them from succeeding.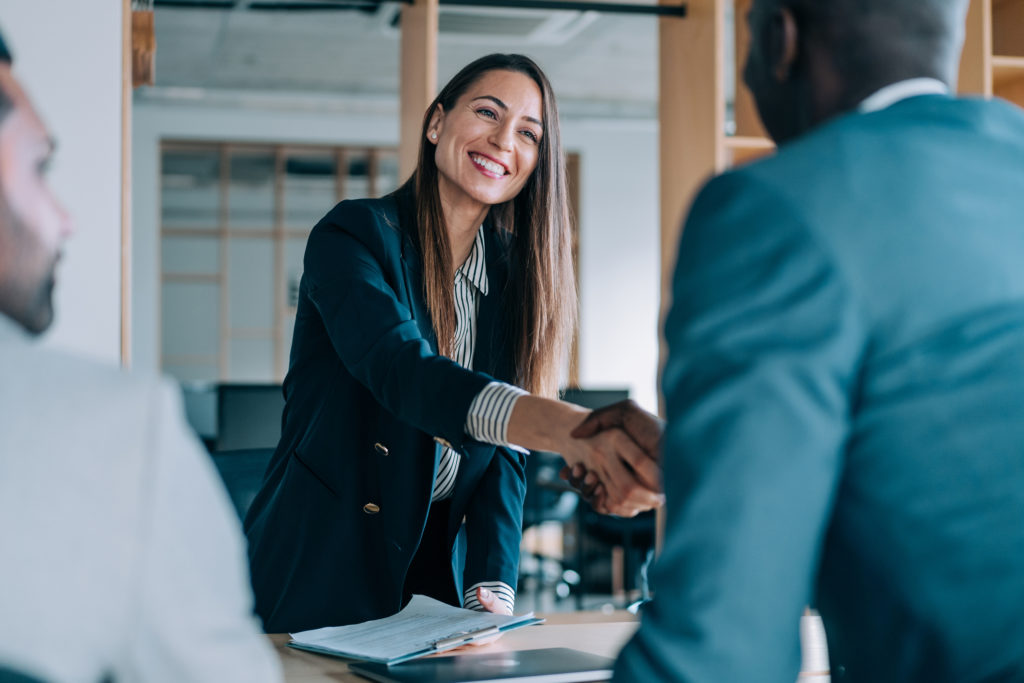 The impact of women-owned businesses
Today 43.1% of all small businesses in the United States are run by women. They make a significant impact on the economy. According to the U.S. Small Business Administration, women-owned businesses:
Contribute $1.8 trillion in revenue to the economy
Provide jobs for 10.1 million people
In addition, women-owned businesses are an incredible investment. For one, they grow faster. According to LinkedIn, male-led companies show a 78% growth rate whereas female-led companies show an 84% growth rate. They also generate more revenue. For every dollar of funding, male-run startups earn 31 cents. In contrast, female-run startups earn more than double that – a whopping 78 cents for every dollar invested. It's the ultimate irony considering how hard it is for female founders to find funding.
Types of businesses run by women
According to Bloomberg and a 2021 study by Gusto, an HR management company, women start businesses in the following industries:
Professional services: 42%
Nonprofits, education, and health care: 26%
Retail, leisure, and hospitality: 19%
Producing goods: 13%
In addition, the majority of businesses owned by women are small. The Bureau of Labor Statistics reports that 90.3% of their organizations have fewer than 10 employees. Despite fewer full-time employees, though, women also hire a number of freelancers. Outsourced services include bookkeeping, payroll, and marketing. It's an astute way for female entrepreneurs to keep costs under control while growing their companies.
Reasons women start businesses
While financial success is certainly an end goal, many women start businesses to follow a passion. They're also particularly good at finding gaps in the marketplace. As a result, they develop products and services that many people want. They see and seize the opportunities. This was proven out in a 2019 report from Bank of America and Babson College. They found that women successfully "leverage their personal experiences [to] serve the emerging needs and trends."
Sometimes women start businesses out of frustration, including when their employer doesn't take their ideas seriously. For example, "about half of new professional-service firms were started by [women] who quit their job in the same industry," said Bloomberg's Alexandre Tanzi. It's a gutsy decision in multiple ways, including how often the women then go head-to-head with their old company in the marketplace.
In addition to following a passion and realizing a goal, Washington State University found that women pursue entrepreneurship because it gives them a needed work-life balance. It's no surprise then that these female founders in turn tend to empower their employees with the same kind of flexible schedules and a certain autonomy.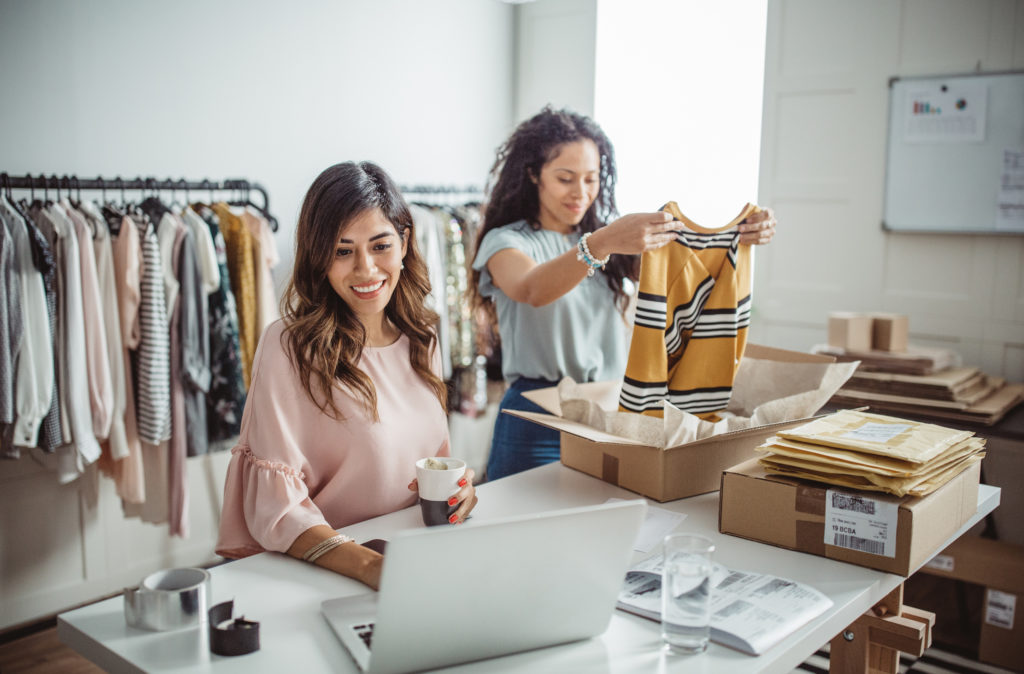 Reasons female entrepreneurs excel
One thing that seems to set female founders apart, according to multiple studies, is their flexibility.
The flexibility of the women themselves – or better yet, unflappability – becomes a strength for their companies. As mentioned, 49% of new businesses were started by women in the midst of the pandemic, which was far from an easy time to do so. The World Bank conducted a survey of 45,000 different firms and found that, despite the extreme challenges of the past few years, female-founded businesses "responded to the COVID-19 crisis with resilience and innovation." Women forged ahead despite the challenges and the fact that they didn't have access to the same resources as men.
Similarly, women are not afraid to embrace new ways of doing business. For example, female-owned companies were quick to shift to remote and hybrid work. They were also unintimidated by the technology needed to support it. In fact, the World Bank survey found that women-led small businesses were "much more likely to increase the use of digital platforms compared to those led by men."
49% of new businesses were started by women in 2021

SOURCE: World Economic Forum
Another clue to the success of women-run businesses is diversity. From the entrepreneurs themselves to their leadership teams and employees, female founders encourage diversity in their companies. That diversity is a big draw for many employees. Harvard Business Review argues, "The most talented individuals go to places that do better with diversity, and this may be what is driving [female-led] firms…to outperform their peers."
All of this contributes to happier employees, too, which can help make companies founded by women strong and successful.
Resources for women business owners…and a reminder
The biggest reminder from other female entrepreneurs is to remain confident and own your accomplishments. This remains true whether you're growing a business or just starting out.
Despite the ongoing challenges for women, there are more resources available today than ever before, from building a business network to finding funding as a startup. One is the U.S. Small Business Administration (SBA). The SBA is an independent agency of the government created to assist and protect the interests of small businesses, and the link takes you to resources specifically for women. For additional grant sources, you can check out these articles from Forbes and Nerd Wallet. And looking to improve your network? This list from SCORE – a nonprofit dedicated to helping small businesses succeed – gives you many different groups to consider.
Meraki Go would like to be one of your partners as well. As discussed earlier, women business owners are forward-thinking and have embraced a hybrid workforce. But, in order to control costs, they may not want to outsource their IT. Meraki Go empowers entrepreneurs to easily set up and manage their own wireless network with no licensing fees. Our access points also give you invaluable insights into both your business operations and customer behavior. And our Router Firewall Plus has VPN, so your team – whether employees or freelancers – can securely access your company's resources from anywhere. Meraki Go is here to help you grow.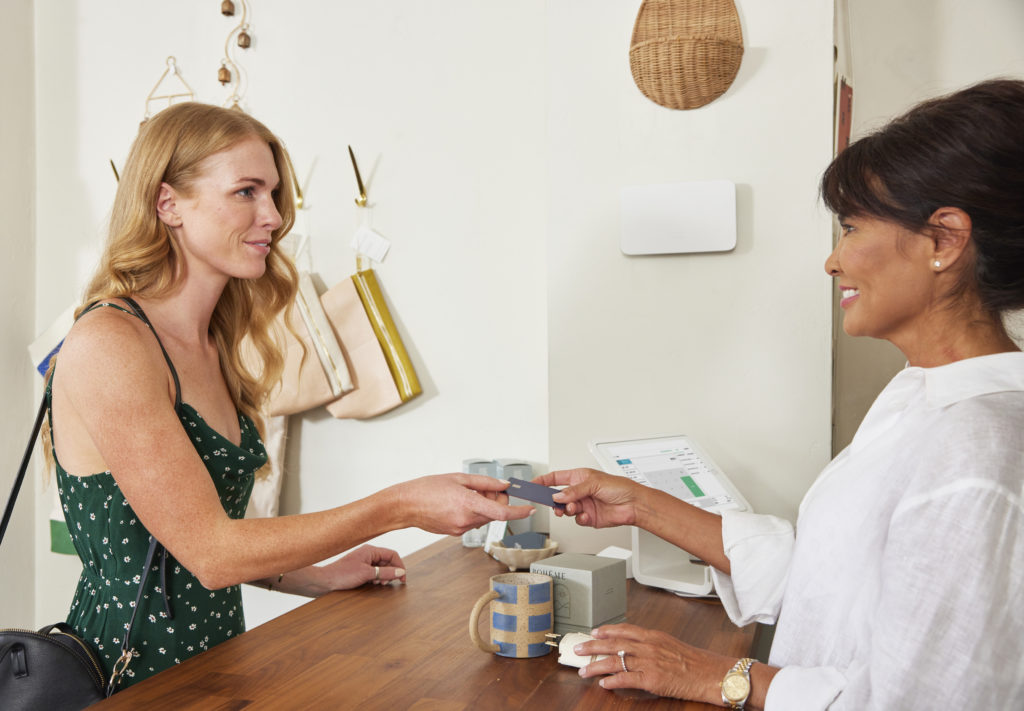 ---
SOURCES:
American Express
Babson College
Bank of America
Bloomberg
Boston Consulting Group
Forbes
Fortune
Guidant Financial "Small Business Trends" report (2022)
Gusto study (2021)
Harvard Business Review
Inc.
LinkedIn
Nerd Wallet
SCORE
Small Business Trends Alliance
U. S. Bureau of Labor Statistics
U. S. Small Business Administration
Washington State University
World Bank
World Economic Forum (2021)