Today's small businesses run the gamut of those who have physical storefronts, virtual storefronts, or both. Though brick and mortar stores currently represent 70% of retail sales, according to the National Retail Federation, that number will begin to decrease. Online sales, in contrast, are only growing. In fact, at the end of 2022, Statista reported that online sales hit $262 billion. That was the highest quarterly e-commerce revenue in history.
E-commerce – or electronic commerce – encompasses all the ways you can sell your products online. It is now a priority for small businesses. For those with a brick and mortar store, it is still important for your customers to be able to buy online. A recent Momentive study showed that 88% of customers believe it's important for a business to have both in store and online purchase options. And for entrepreneurs who can't afford to rent a retail space, e-commerce is a godsend – allowing them to start a business with very low overhead.
Because e-commerce has become so vital for businesses of all sizes, we explore the tools that are available today to successfully sell to customers online.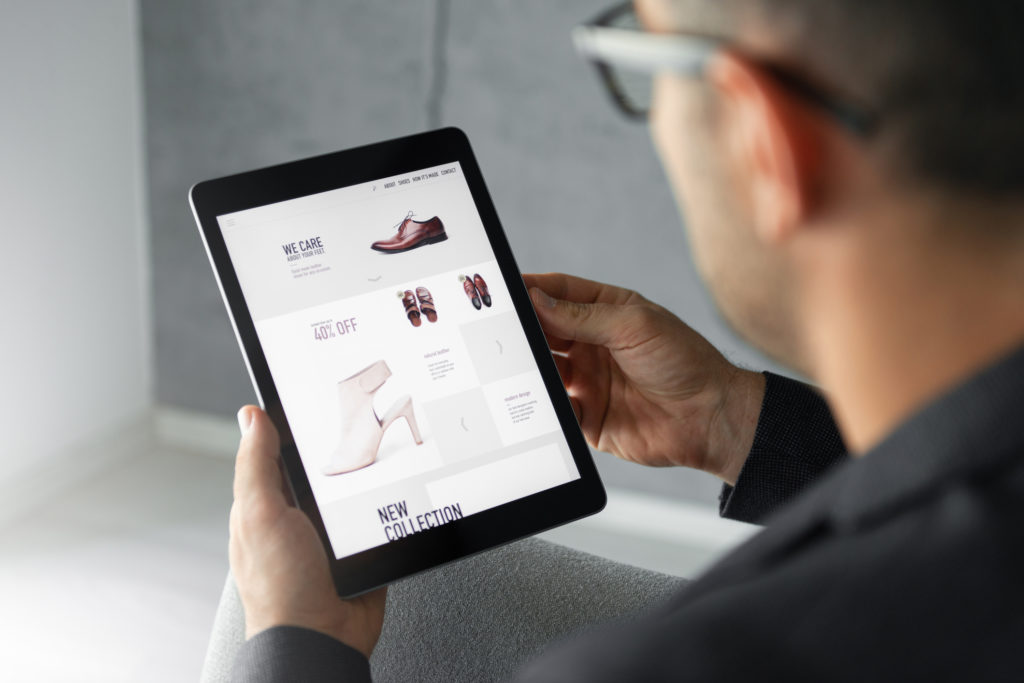 Custom-built websites
For small businesses with specific requirements or unique branding needs, you may want to build a custom website with e-commerce. This approach allows greater control over the design and functionality of your online store.
Once upon a time, this option was not possible for most small businesses due to its complexity and cost. You would have to hire a designer and developer, and production costs could run in the tens of thousands of dollars. However, today's website builders like WordPress, Wix, Weebly, and Squarespace – with their design templates and drag-and-drop editors – make this option accessible to almost anyone.
Dedicated e-commerce platforms
If you already have a website and just need to add an online store, these platforms provide all-in-one solutions to build and manage one. They offer customizable templates, inventory management, payment processing, and shipping options.
Popular e-commerce platforms include Shopify, BigCommerce, and WooCommerce. Squarespace and Wix – which, as mentioned, allow you to build an entire site as well – also act as stand alone e-commerce platforms.
Marketplaces
Small businesses can leverage established online marketplaces to reach a large audience. Amazon is the world's largest, operating in over 20 countries and boasting 300 million active users as of 2023. Right behind it are Walmart, Apple, eBay, and Target.
Other popular platforms like Etsy – with its nearly 90 million users – also allow businesses to create listings and sell products. While marketplaces are convenient, they do charge fees and have many rules for businesses to follow. They also have less flexibility and fewer options when it comes to branding.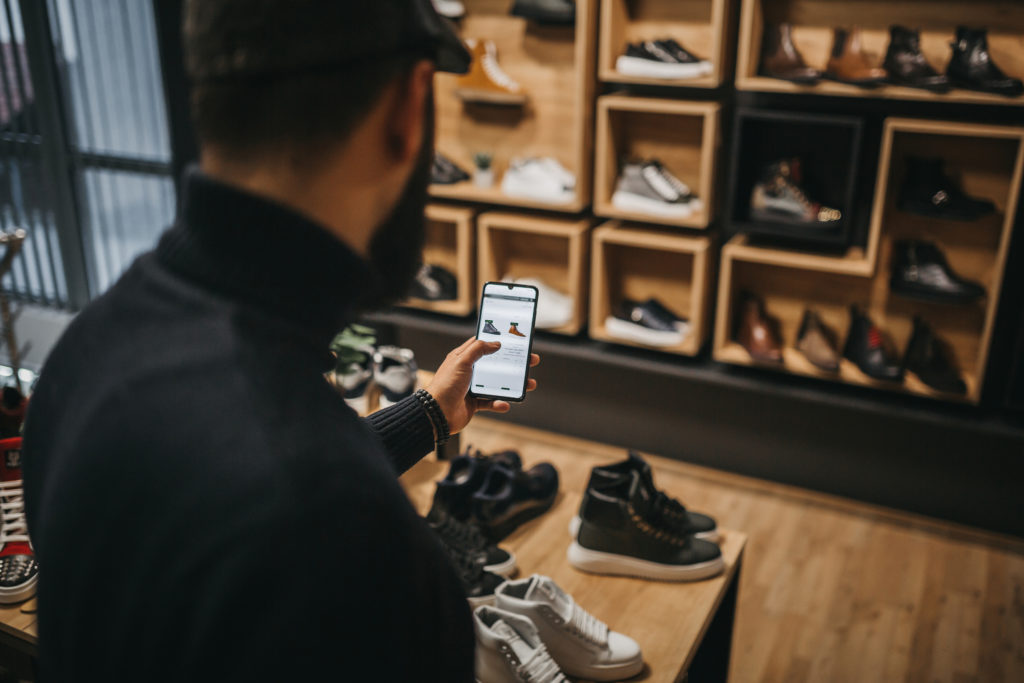 Social commerce
72% of Americans use social media, according to the Pew Research Center, and its popularity only continues to grow. It makes sense then that this would lead to the integration of e-commerce in social media.

Many platforms now enable businesses to set up a store directly on their social pages. They also allow you tag products in content such as posts, videos, and even live events. These platforms often integrate with payment processors, which makes it easy for customers to buy products without ever leaving the social media ecosystem.
As of 2022, the following are the most popular social commerce platforms:
Facebook (19%)
Instagram (12%)
YouTube (9%)
TikTok (8%)
Snapchat (6%)
Pinterest (6%)
Twitter (5%)
Mobile commerce (applications)
Everyone seems to have an app these days. Why? Because it is now easy to create an app for your business on your own. Like websites, you used to have to hire a designer and developer to create a dedicated mobile application. But today, platforms like Appy Pie and GoodBarber allow any business owner to create one.
Magento – Adobe's open source e-commerce platform that allows businesses to build an online store – is yet another tool you can use to develop an app.
Dropshipping
Dropshipping is when you sell products through your own online store, but use someone else to handle your inventory and shipping. This means you can make money without ever having to deal with the actual product. It is a great option for entrepreneurs because it reduces the costs and headaches related to logistics and allows you to focus on selling.
Platforms like Oberlo (especially good for new businesses), Importify, Spocket, and Printful connect small businesses with suppliers who handle the logistics of inventory and shipping. They will also give you access to data to help you run your business better. You can then focus on maintaining your online store as well as all the marketing to drive new customers to your site.
***
When selecting an e-commerce option, it's important for small business owners to consider factors such as ease of use (for both you and your customer), cost, scalability, and integration capabilities. In addition to those considerations, make sure to carefully evaluate each platform's features and any customer feedback to help you choose what's best for your business.

Of course when running any online store, you want to make sure you have additional cybersecurity. Meraki Go gives you business-grade WiFi with both the Router Firewall and Router Firewall Plus (with client and site-to-site VPN). And all of our devices empower you to ​​block websites, prioritize bandwidth, and set usage limits across your entire network. As always, Meraki Go is here to help your business grow.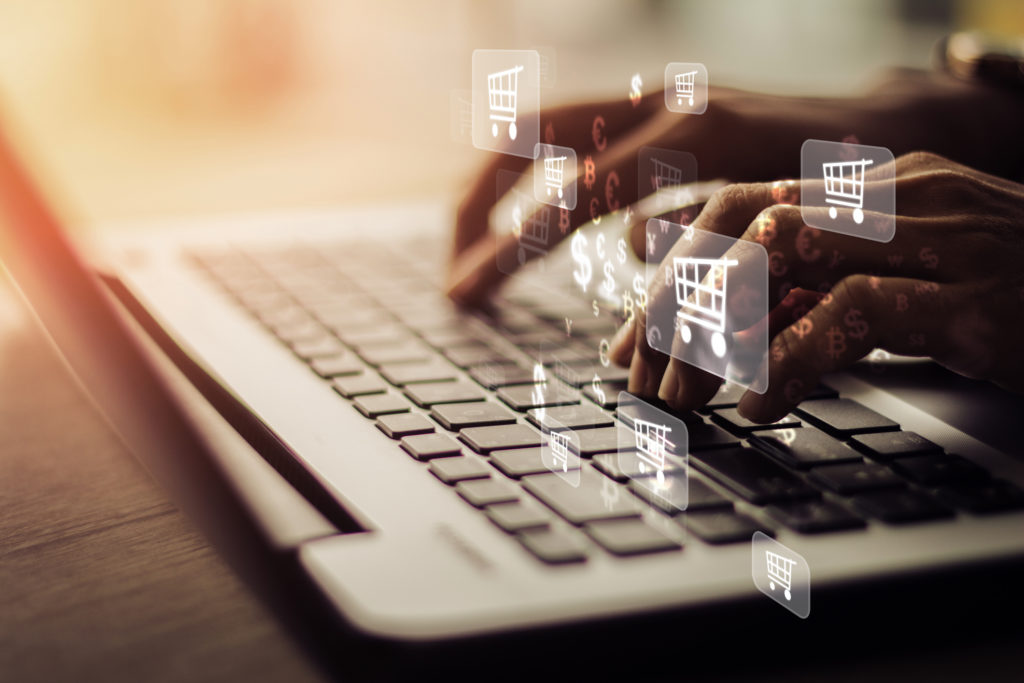 Other helpful articles on the Meraki Go blog
---
SOURCES:
Amazon
Appy Pie
BigCommerce
eBay
Etsy
Forbes
GoodBarber
Hootsuite
Importify
Influencer Marketing Hub
Magento
Momentive
National Retail Federation
Oberlo
Pew Research Center
Printful
Shopify
Small Business Trends
Sprocket
Squarespace
Statista
Weebly
Wix
WooCommerce
Wordpress