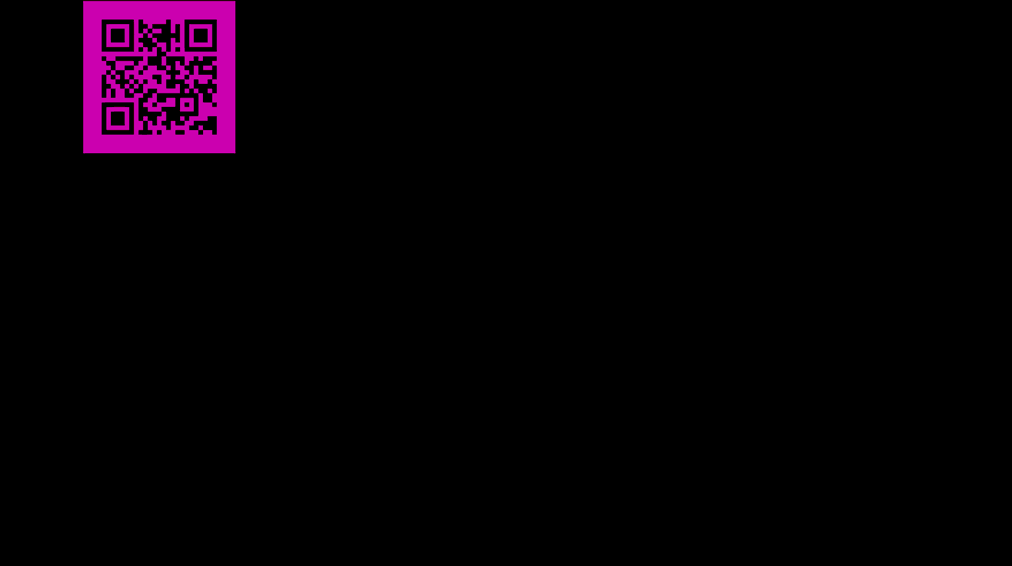 At this year's Super Bowl, viewers were mesmerized by an ad featuring a colorful QR code slowly bouncing around a black screen. That was the entirety of the ad. Scanning the code drove viewers to Coinbase to create an account, and it was so successful that the cryptocurrency exchange's app crashed. Further, the creative team behind it won a Clio for the best ad of the Super Bowl.
QR codes have clearly come a long way and they've become a powerful tool for businesses of all sizes.
How it began
The QR – or Quick Response – code was invented in 1994 by Masahiro Hara for the Japanese corporation Denso Wave. It was originally developed to scan Toyota's auto parts at high speed and track them during the manufacturing process.
That technology wasn't relevant to consumers until everyone started to own smartphones. We originally needed applications to scan QR codes with our phones, and that didn't come about until 2011. And even then, not everyone had the ability to download the apps. Thus the rising marketing fad faded away.
The next chapter for QR codes came in 2017 when Apple included the scanning function within its camera. Companies quickly moved to test QR codes in their marketing campaigns once again, but the public was still resistant. No one really had a need to use them.
Until the pandemic.
How it's going
In 2021, 45% of U.S. shoppers used a marketing QR code

SOURCE: Statista
Covid-19 entered our lives in March 2020 and everything changed. Once the quarantine was lifted, businesses scrambled to find ways to have contactless communication and touchless transactions. The service industry was at the forefront of social distancing and the first to put QR codes to work. Restaurants, for example, really embraced them so that customers could view menus, order, and even pay their bill without touching anything but their phones.
In contrast to bar codes, which primarily track inventory, QR codes can do a great many things. They can also appear just about anywhere – whether it's print advertising, digital screens, or television. The TODAY show, for example, uses QR codes on air to drive viewers to their site to shop during style segments.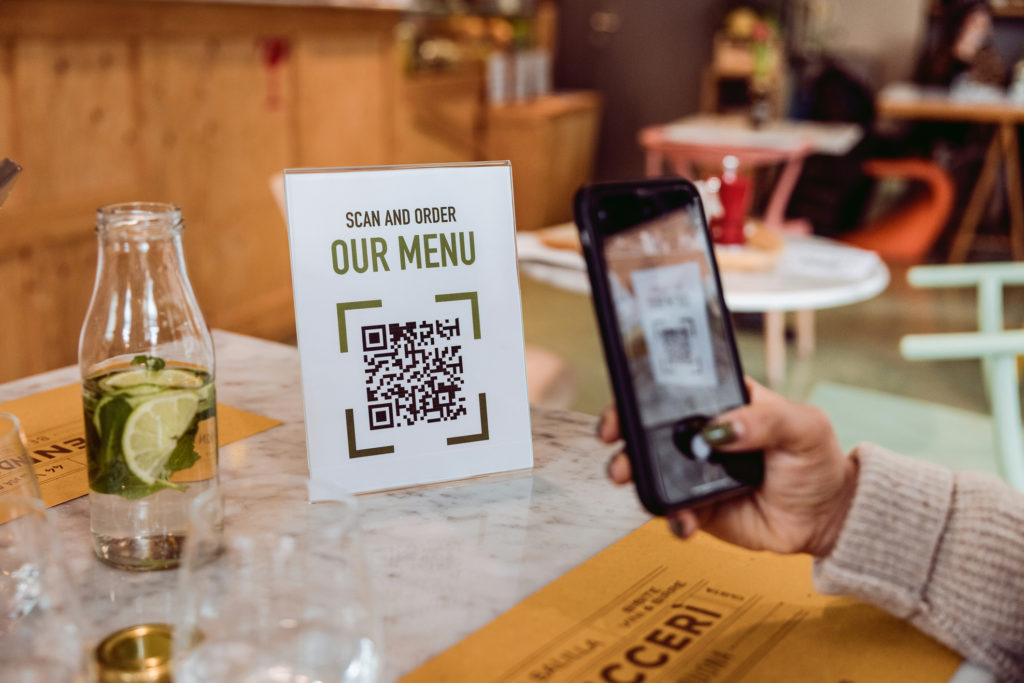 How to make it your own
Here's a sample of how small businesses can use QR codes: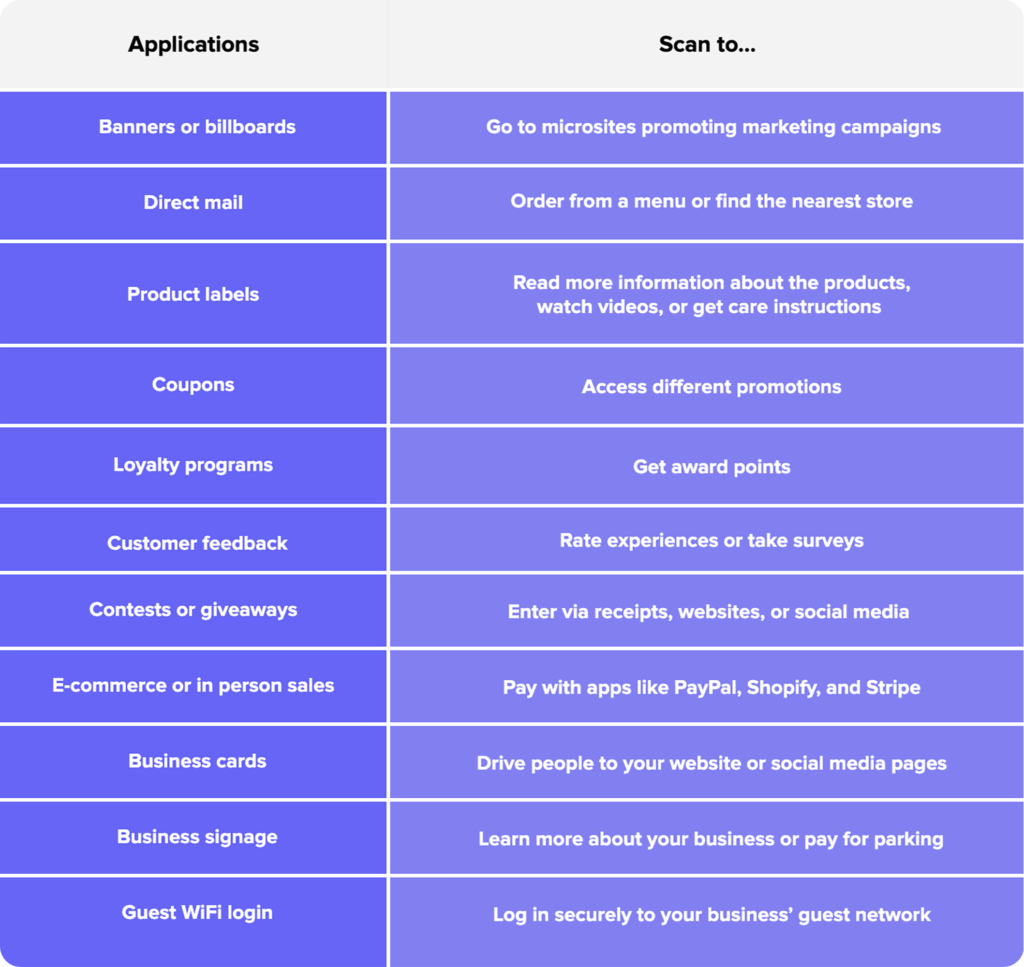 On that final point, Meraki Go's app gives you the ability to create a QR code and print it so your customers can easily log into your network's Guest WiFi. It's just one of the ways we're here to support your business.
Best practices
A few things you need to consider before incorporating QR codes into your marketing.
Justification
Make sure you have a good reason for using a QR code and not just because it's a marketing trend. Keep your customer in mind. Use a QR code when it facilitates and genuinely improves their experience with your brand.
Call-to-action
Be very clear with your customers why they should use the QR code. This may also mean including a little text near the code to direct your customers to scan it.
Design
QR codes have a distinct look that can be distracting, so really work to incorporate it into the design of your brand and marketing materials.
Tracking
As with every aspect of digital marketing, you can and should track the success of your QR codes. Make sure to analyze the results periodically to improve your next campaign.
There are even more uses for QR codes – new applications seem to be introduced every day – so hopefully this gives you a place to start and ideas that can be immediately beneficial for your small business.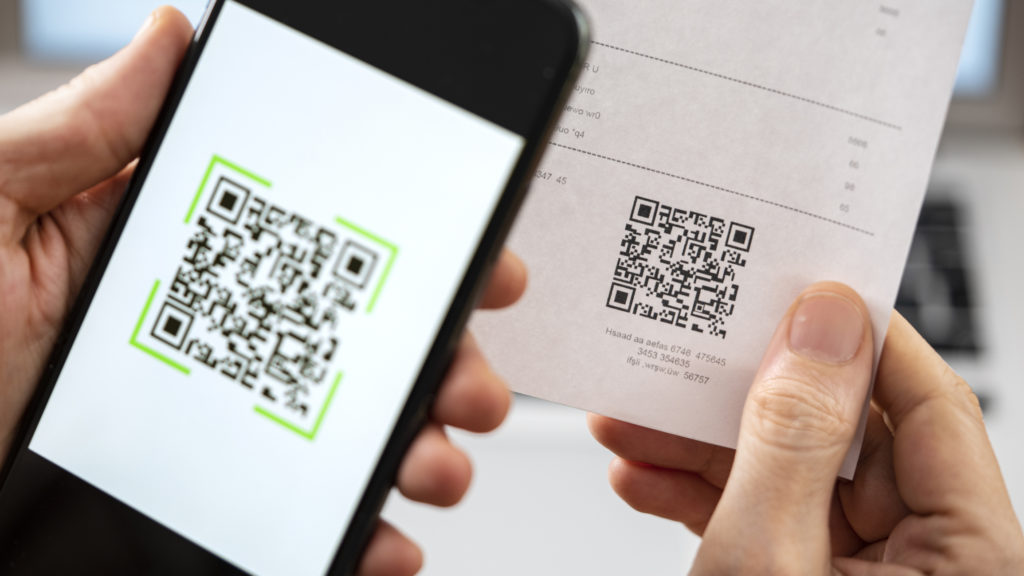 ---
SOURCES:
The Ascent
Code Design
Inc.
Forbes
Sprout Social
Small Business Trends
Statista